When
HIGH QUALITY     = HIGH EDGE
HIGH EDGE     = HIGH FASHION
Therefore,
HIGH QUALITY     = HIGH FASHION
The idea came about to elevate ICI Paint's position from the common playing field to a white space in visual equities that was associated with high fashion.

Intuitively, high fashion is and has always been linked to the promise of high quality. By appealing to emotional rather than functional benefits, it will also create new possibilities, opening markets in the fashion industry, and thus, allowing them to communicate with a new market segment – women.
The continuity flow of paint
 as visual identifier and shaping the story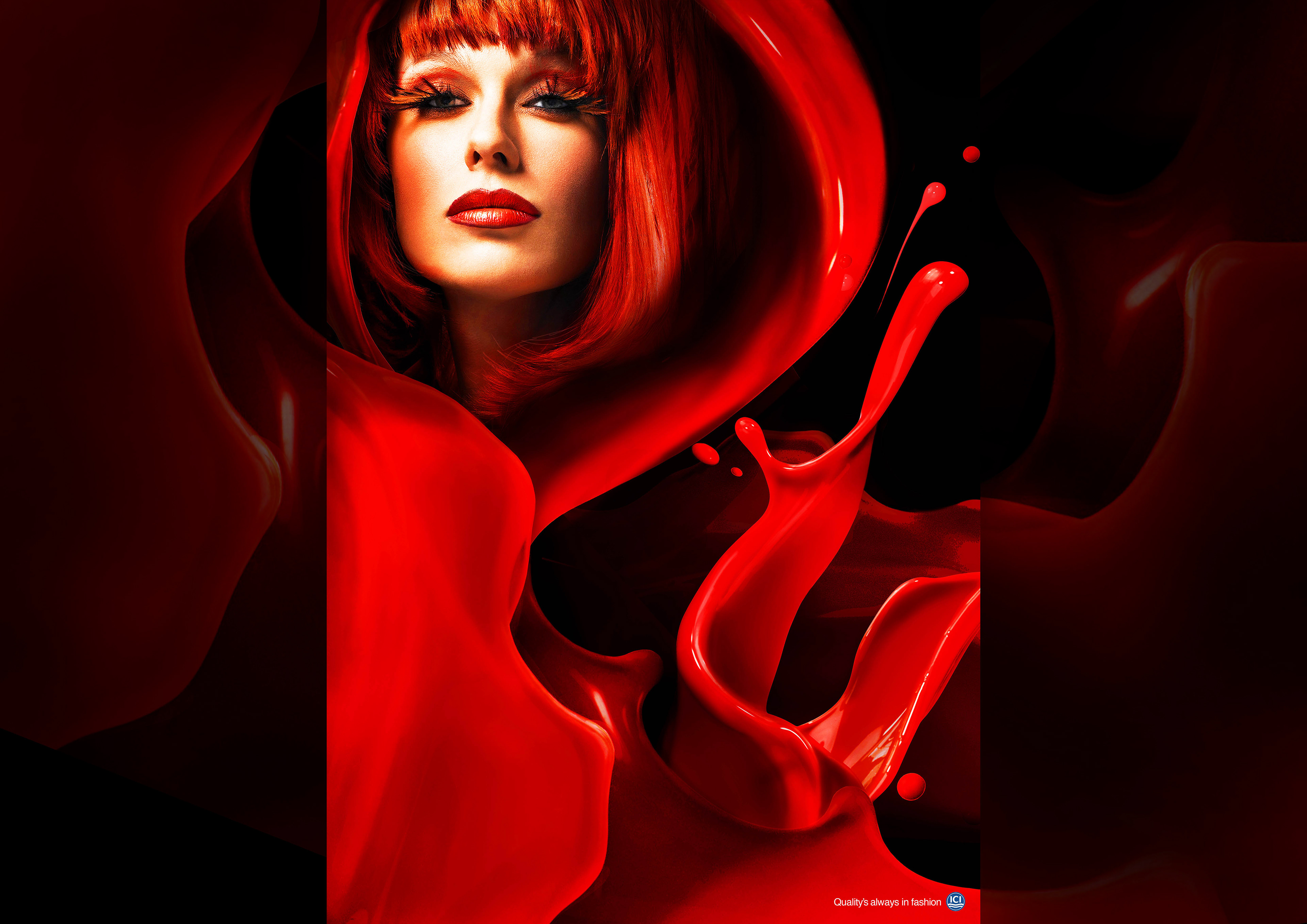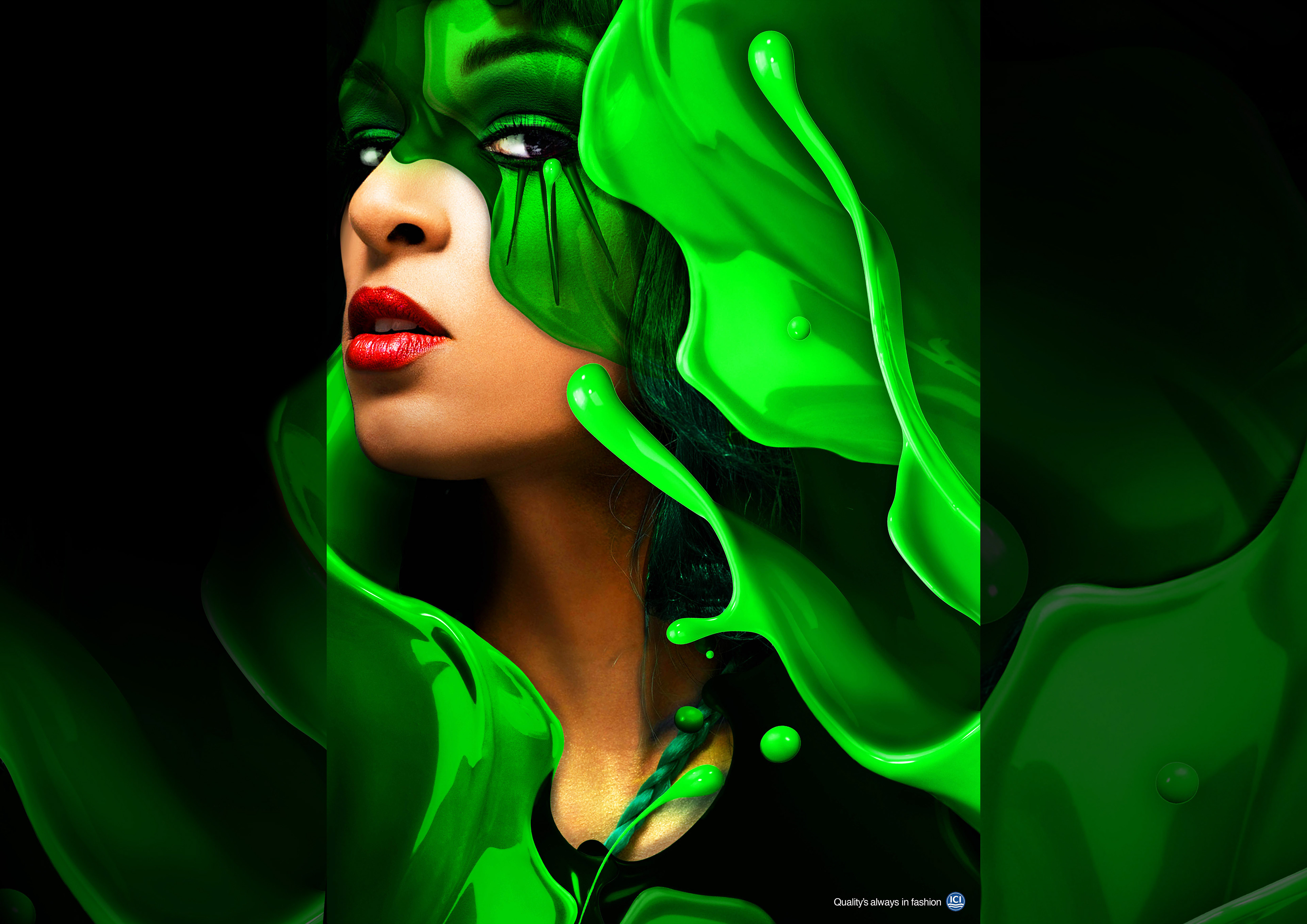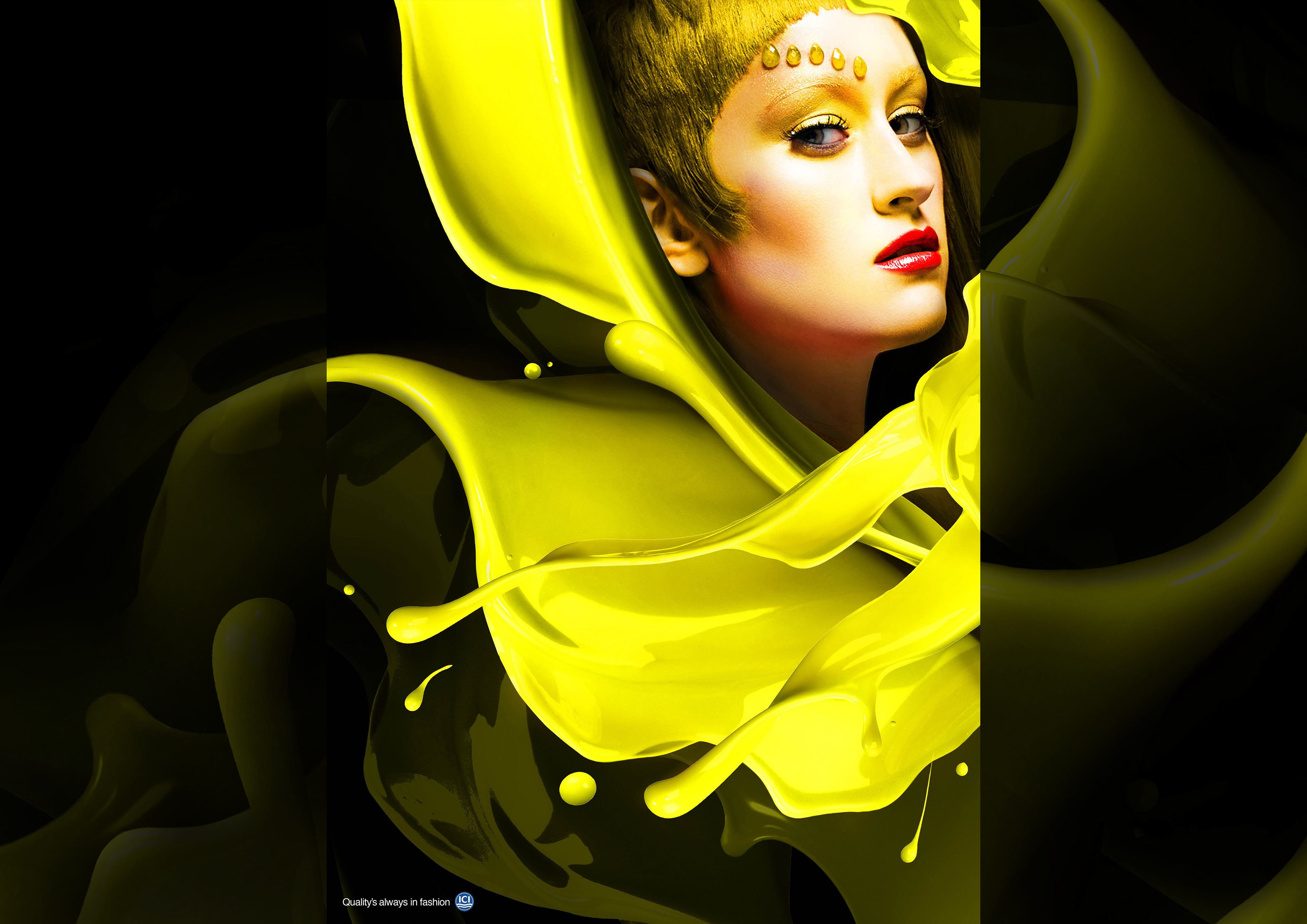 Snobbish Facial Expression
 indicating: with ICI, it is okay to be proud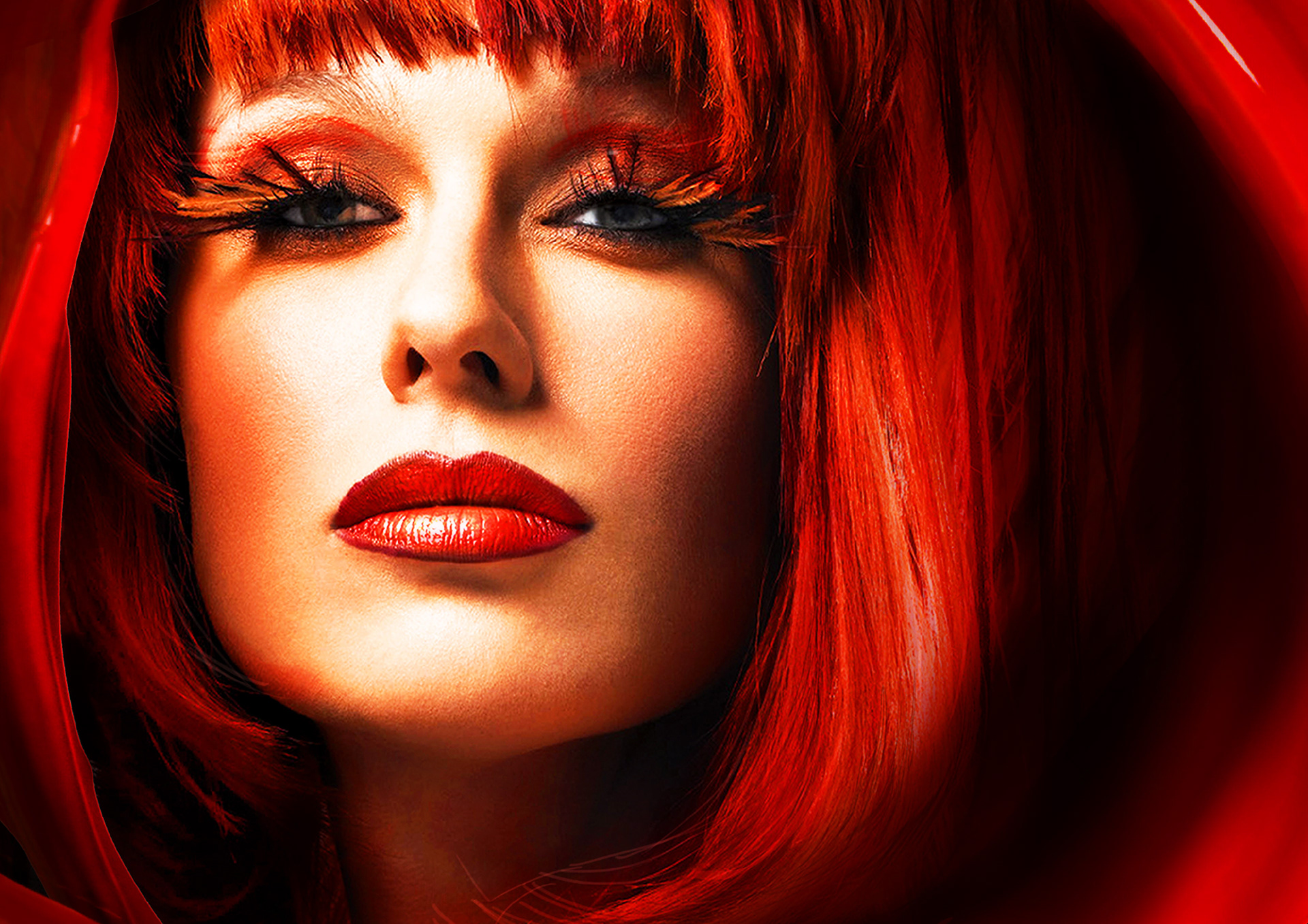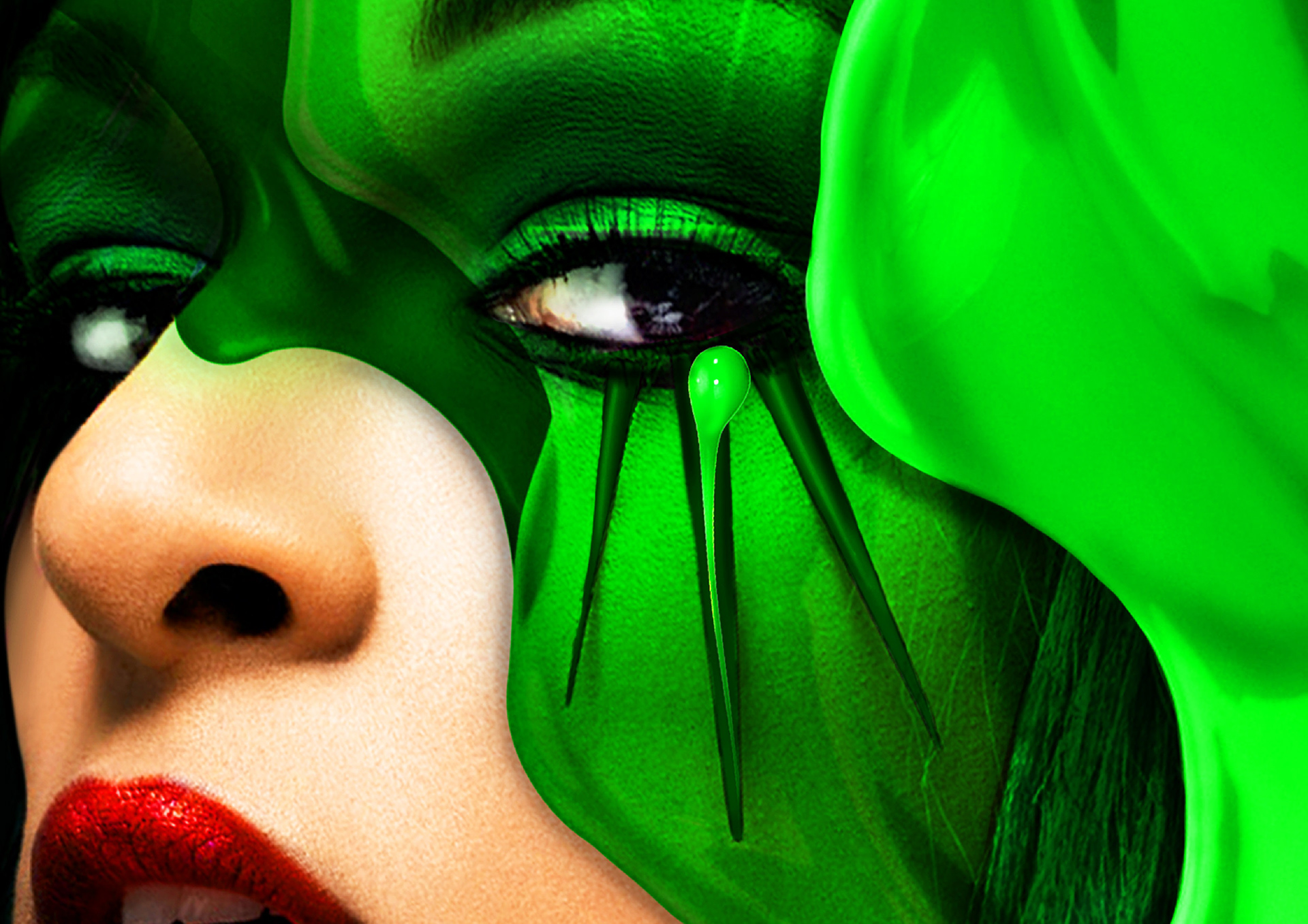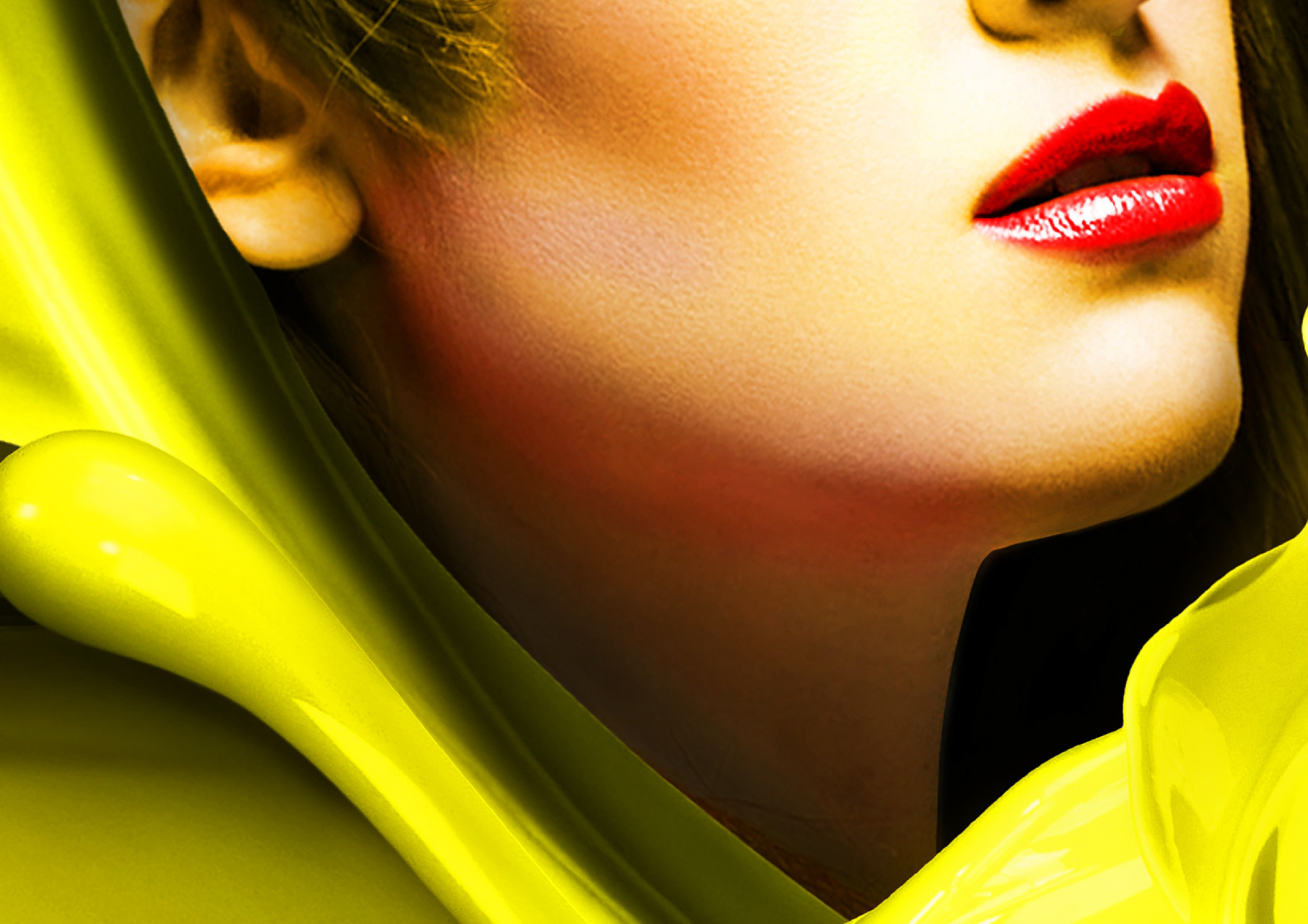 The Hood, The Mask, The Cape
Series named in consistency with fashion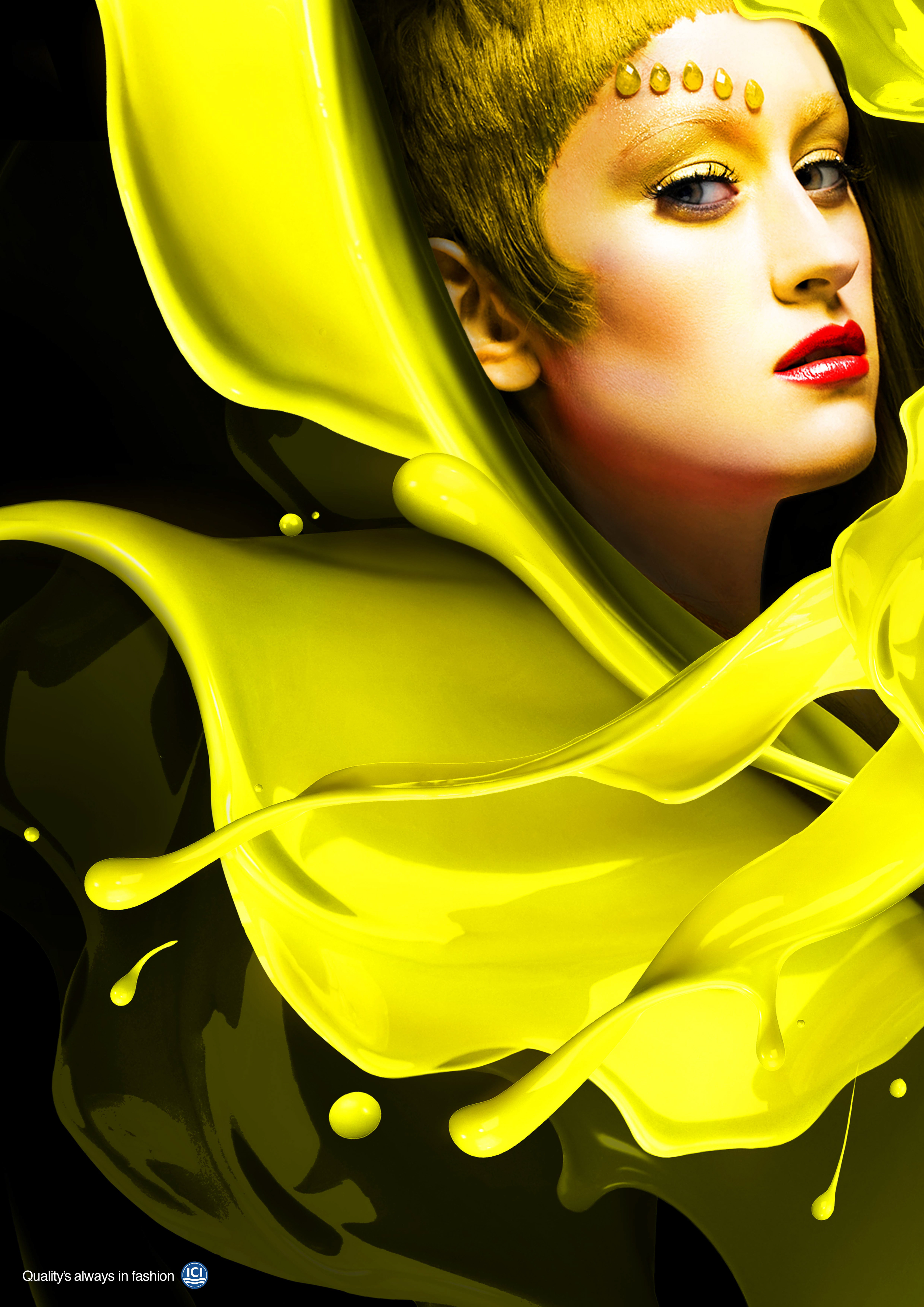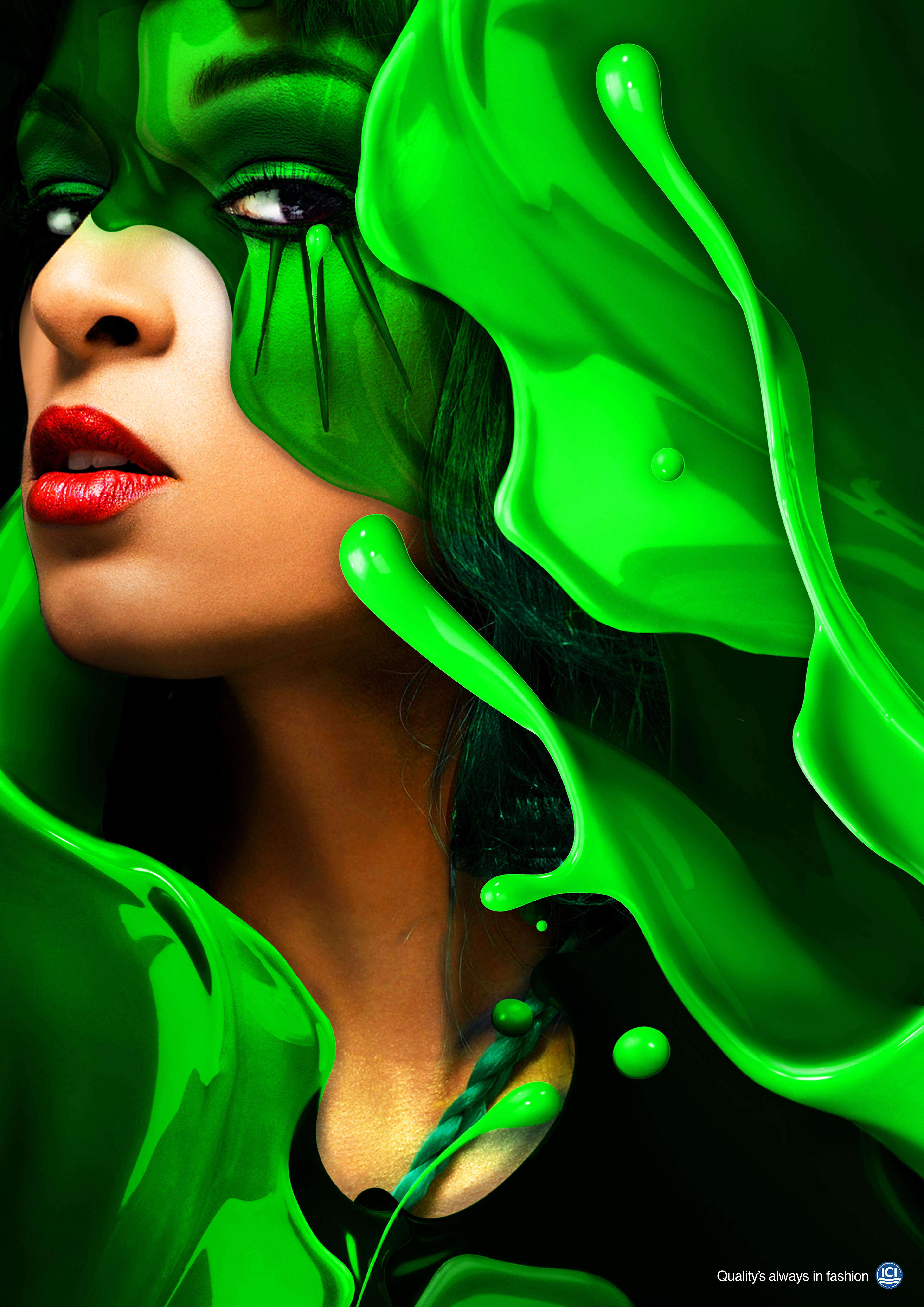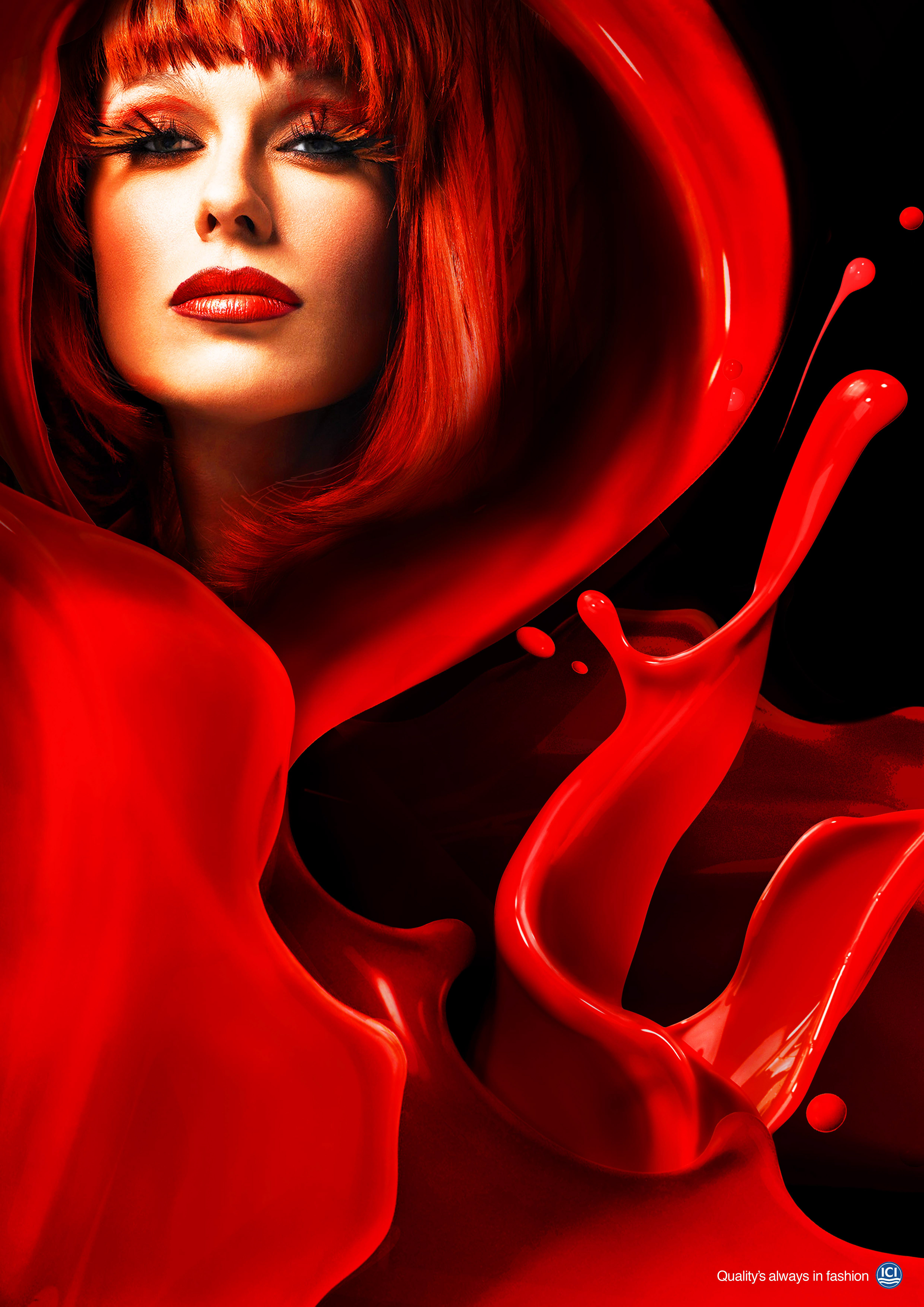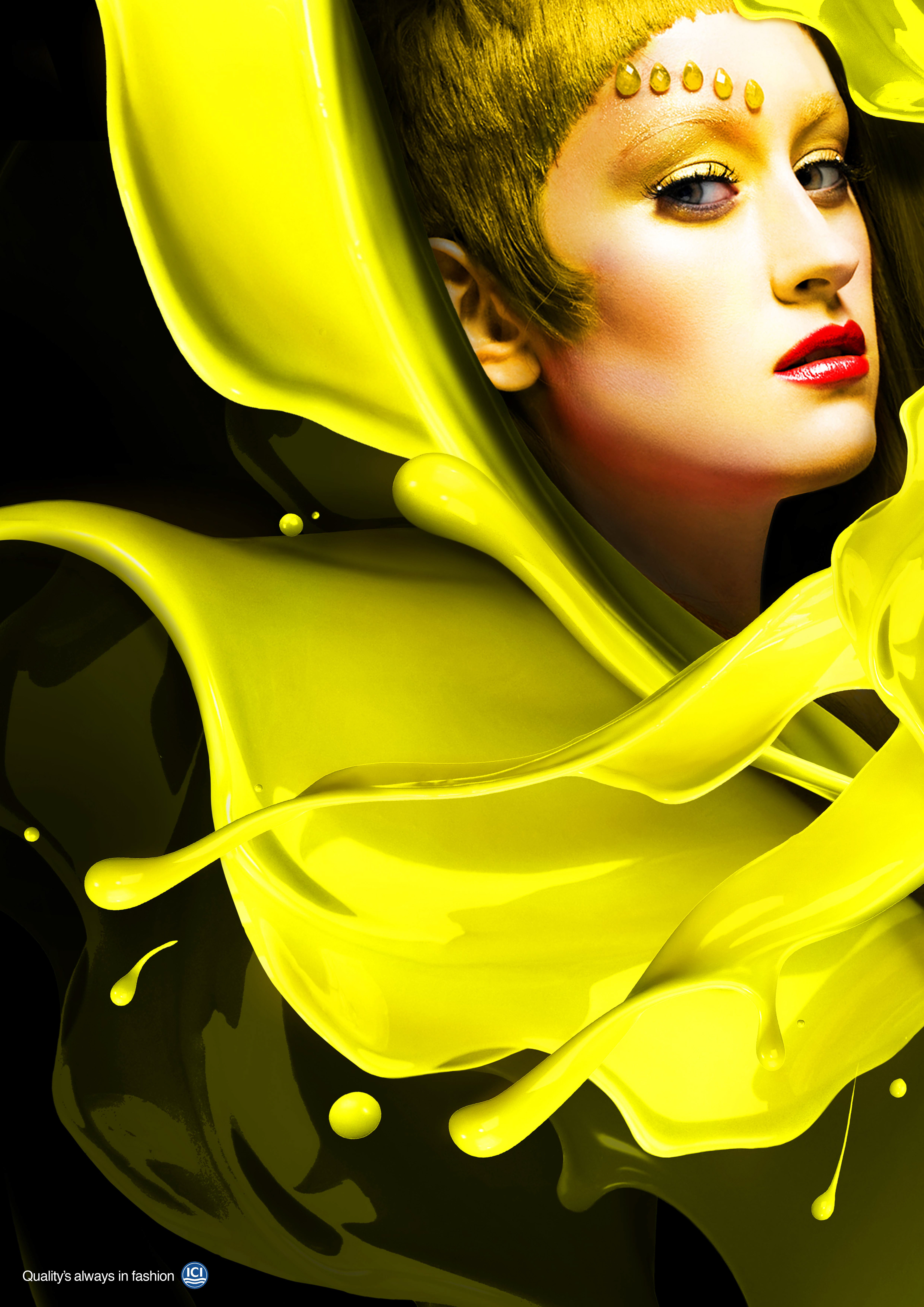 Photography by Tracy Bayne "Hair Wars" — America's Next Top Model 
Jaeda Young (The Mask), Caridee English (The Hood), Amanda Babin (The Cape)