Celebrating glass
artist Ewa Wawrzyniak'
s s
tory: her journey in becoming a maker. 
Capturing her essence, her spirit, and her work, translate them into a typographical expression.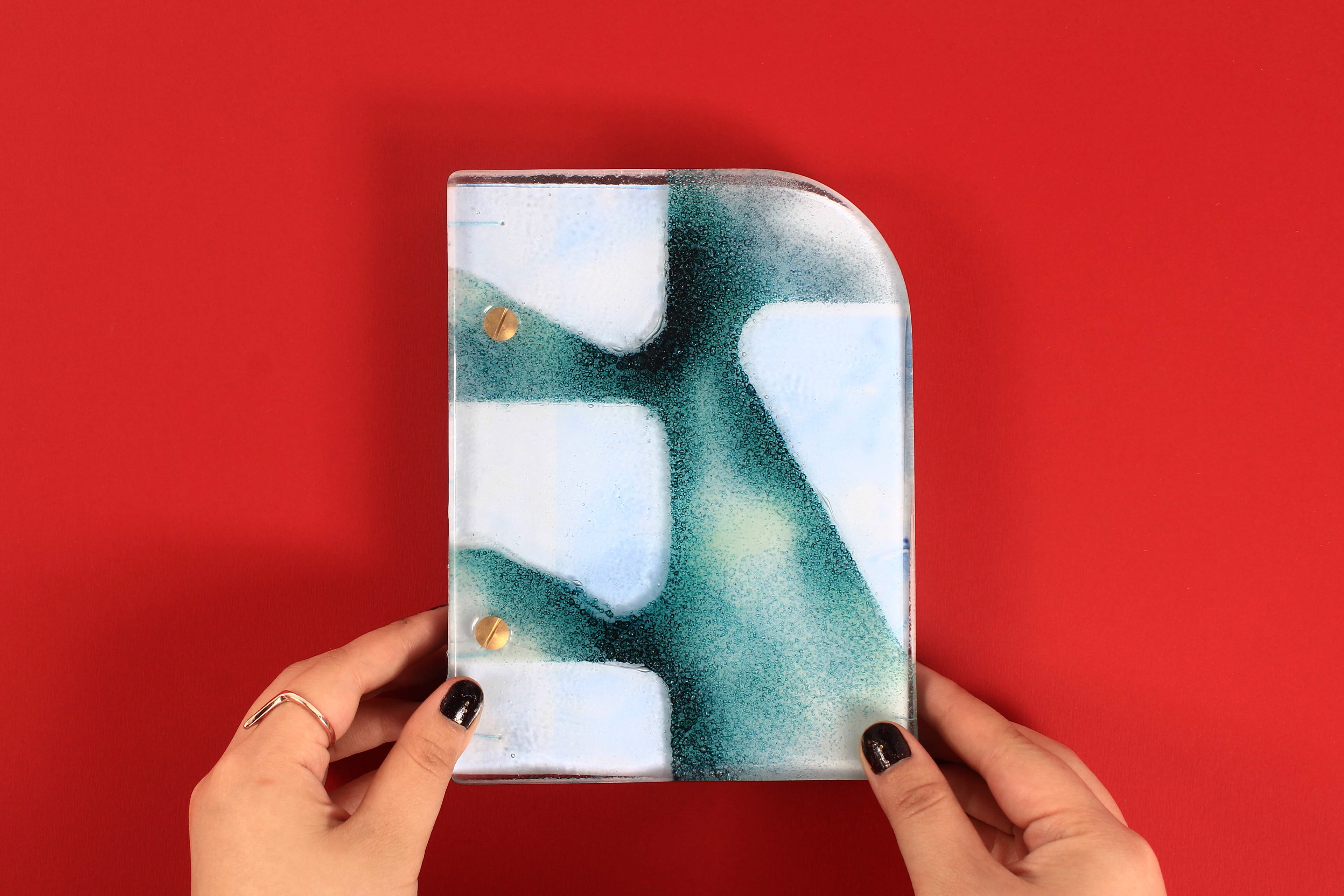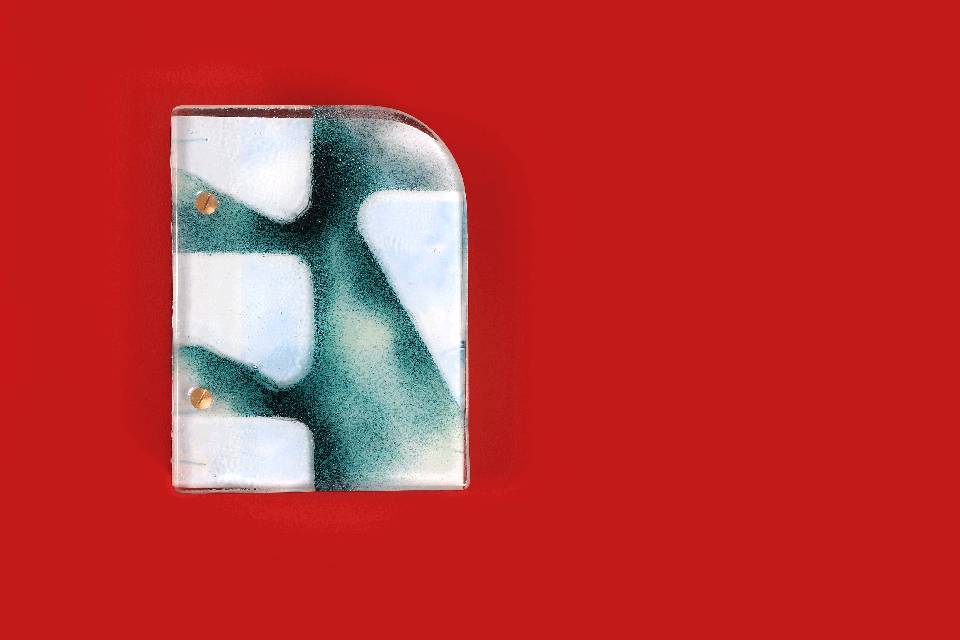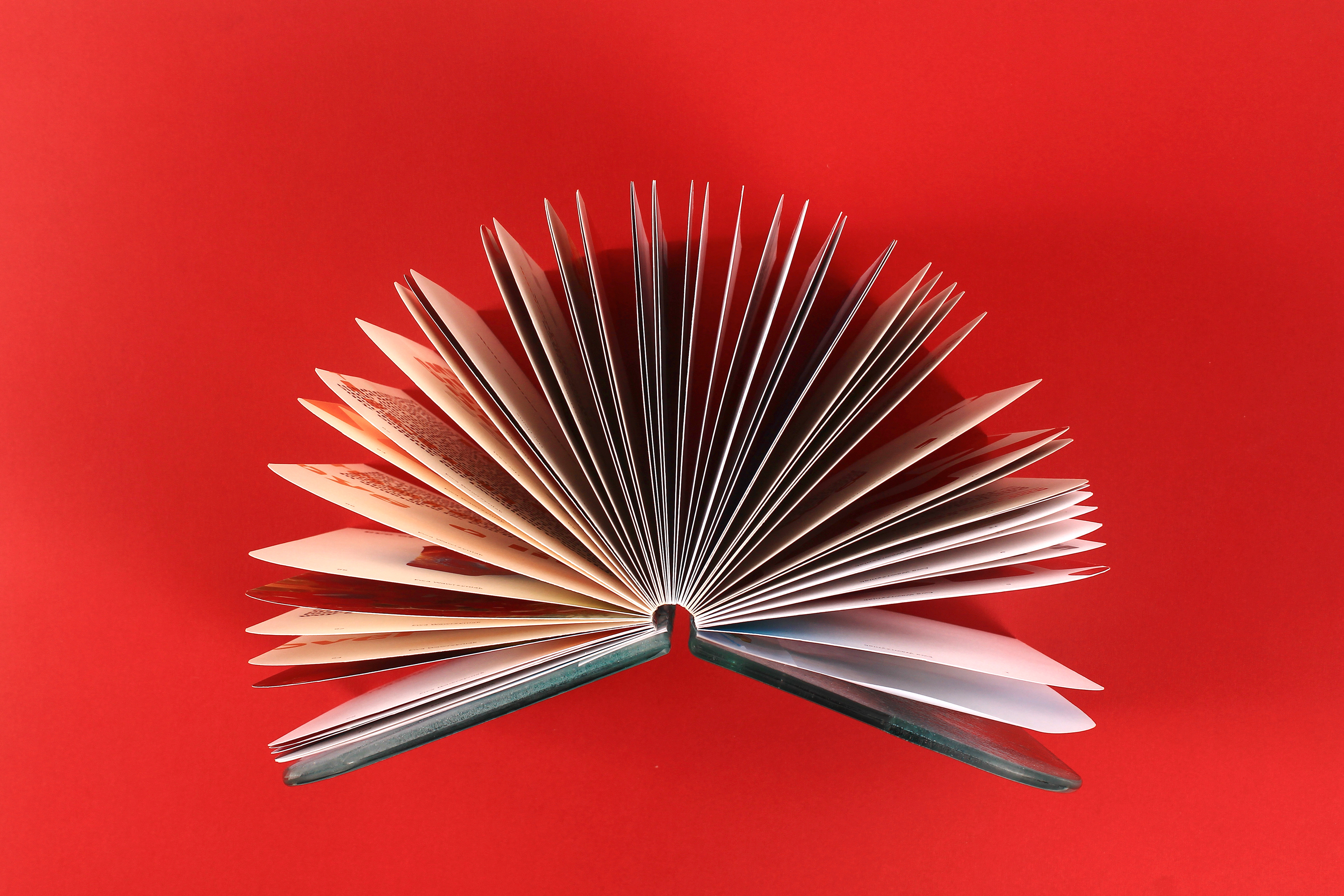 Type is explored in a hint of experimental ways to represent her taking chances on her future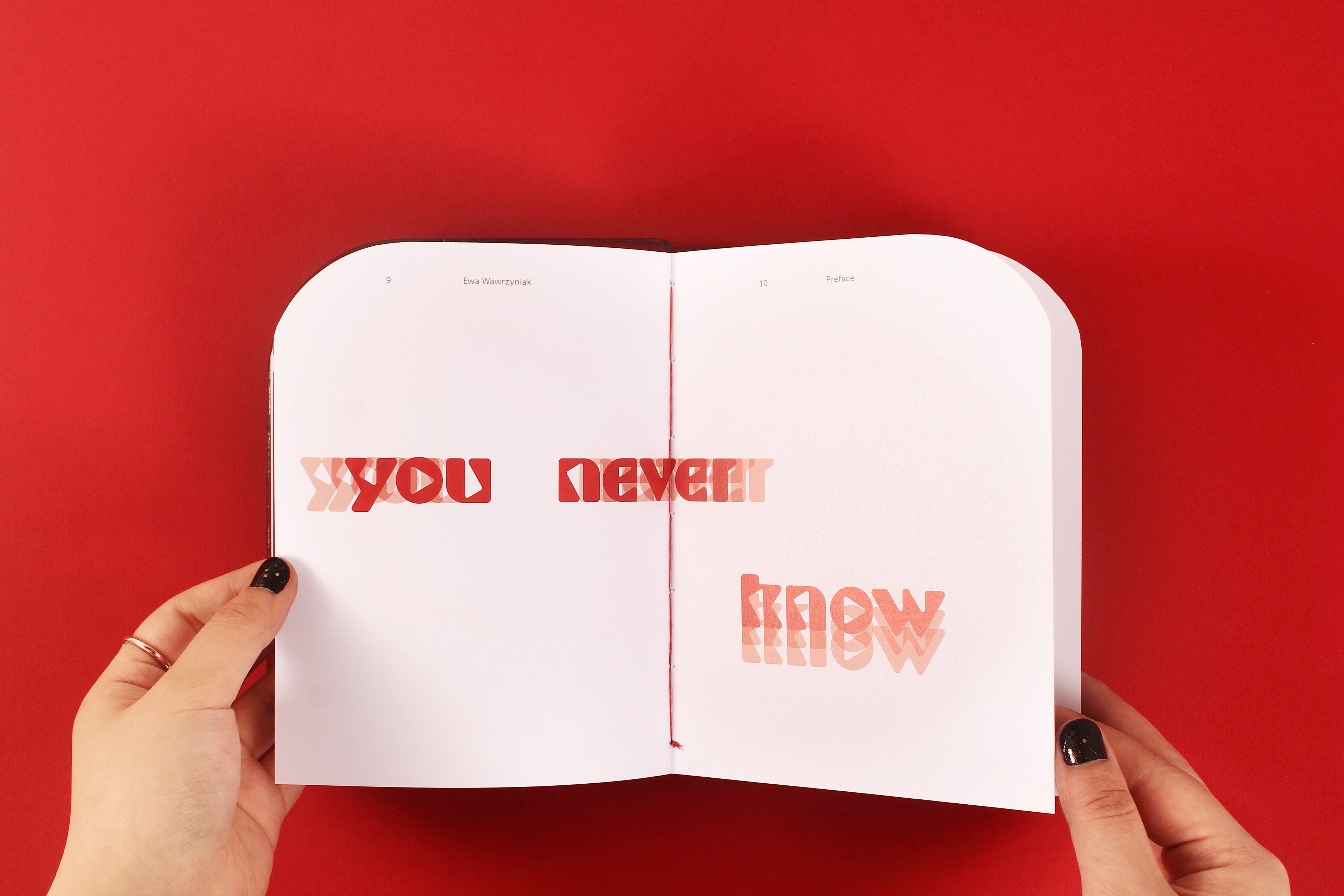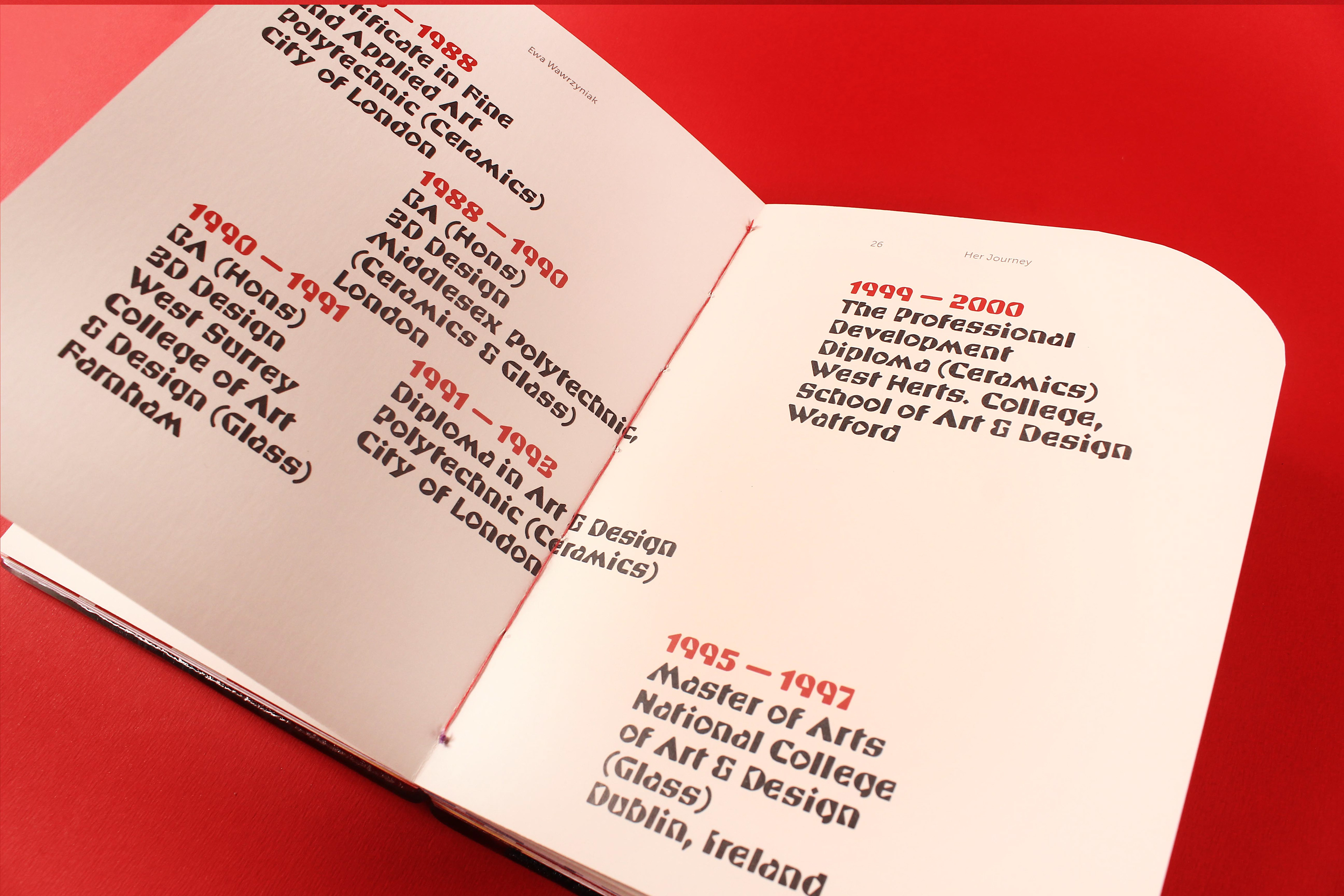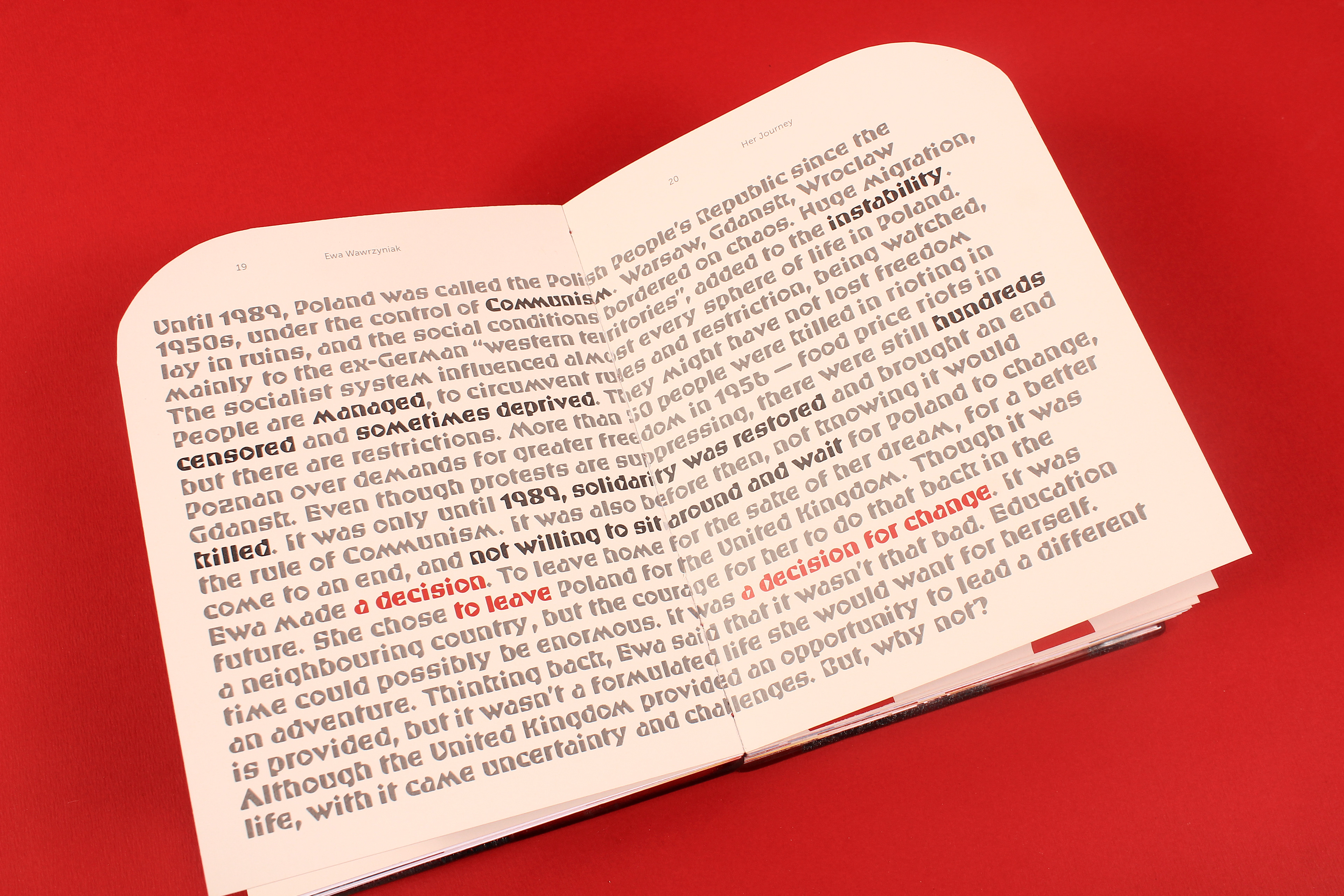 Exhibiting her interest in arcs and the spaces in between houses, resulting a more dominant use of negative space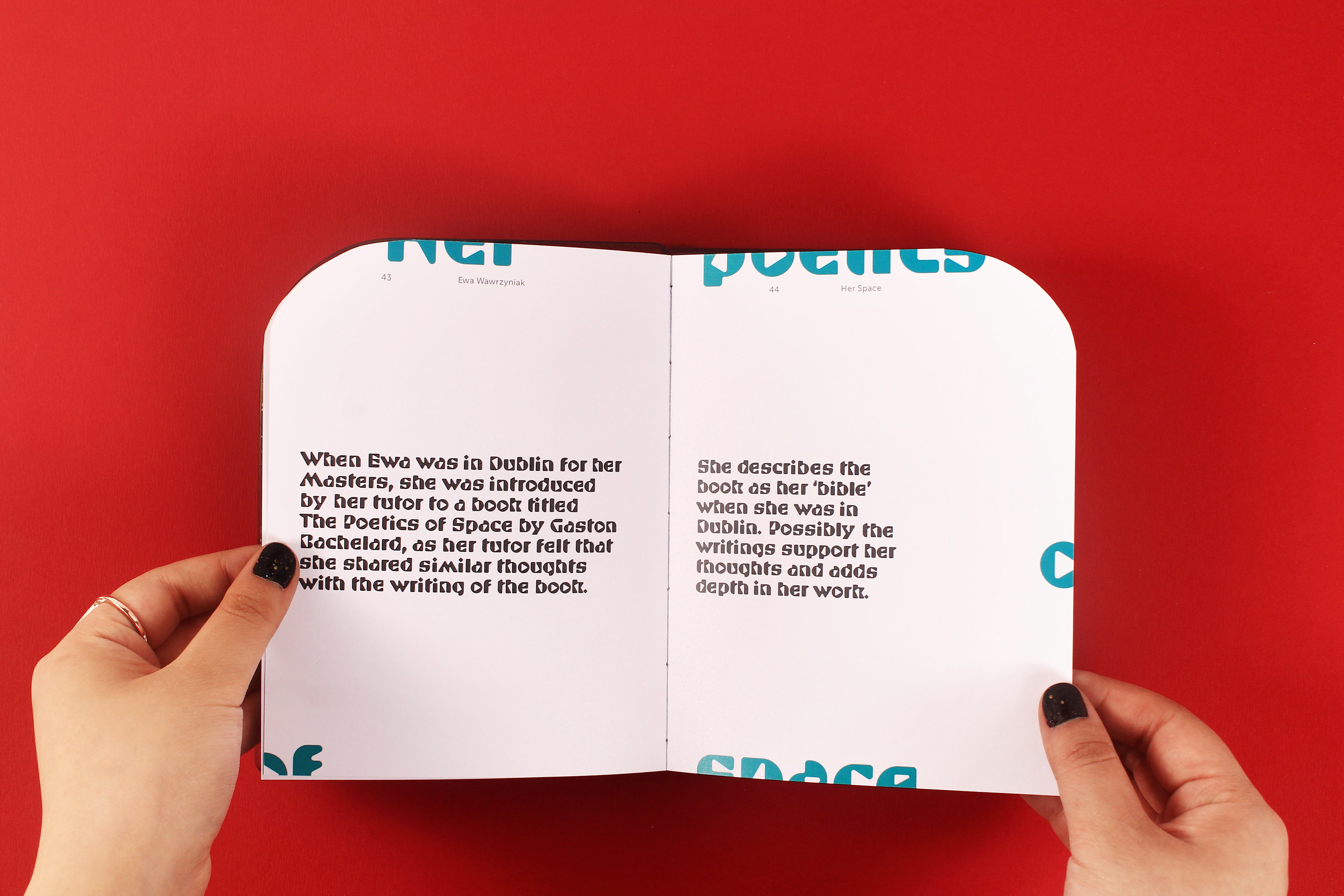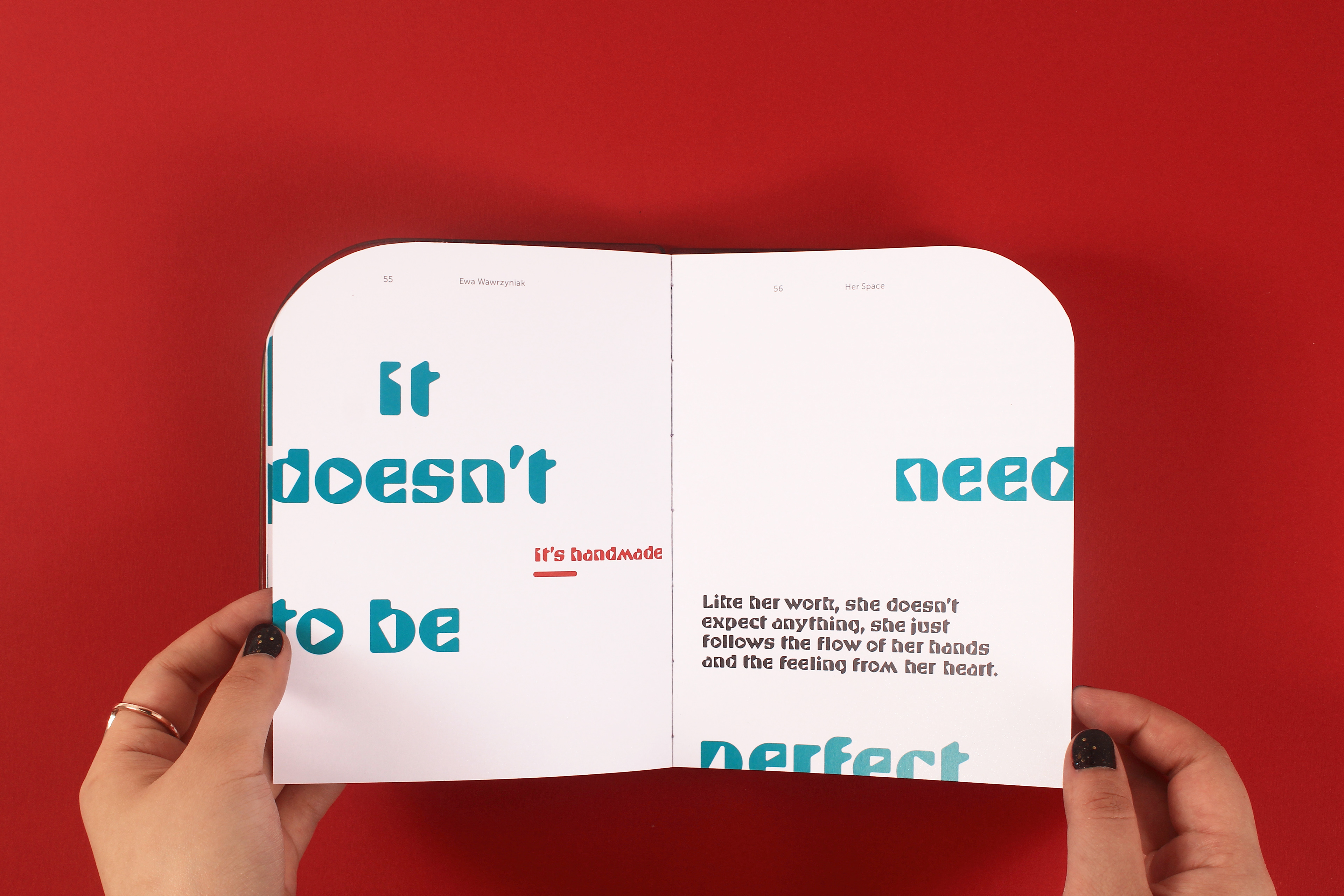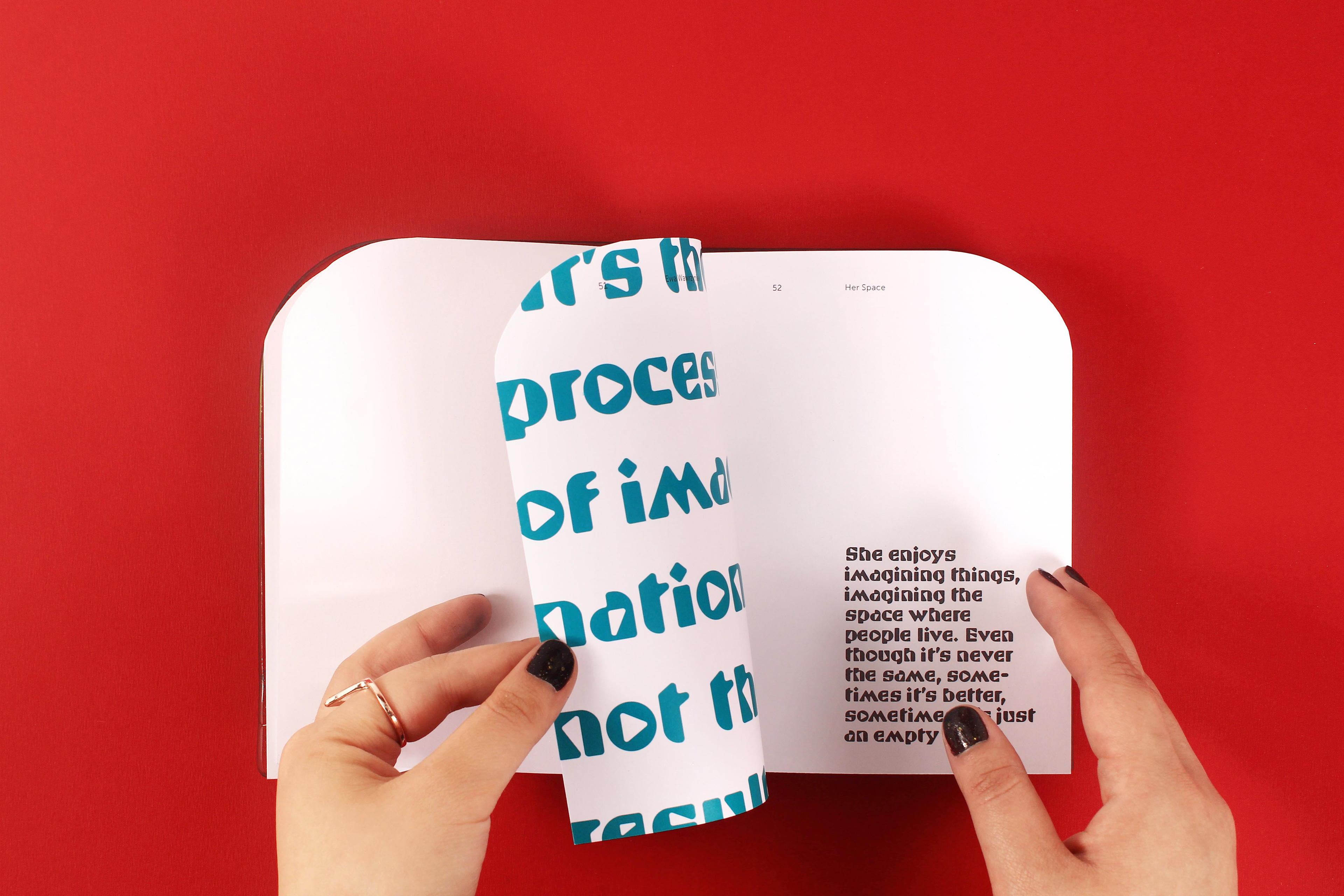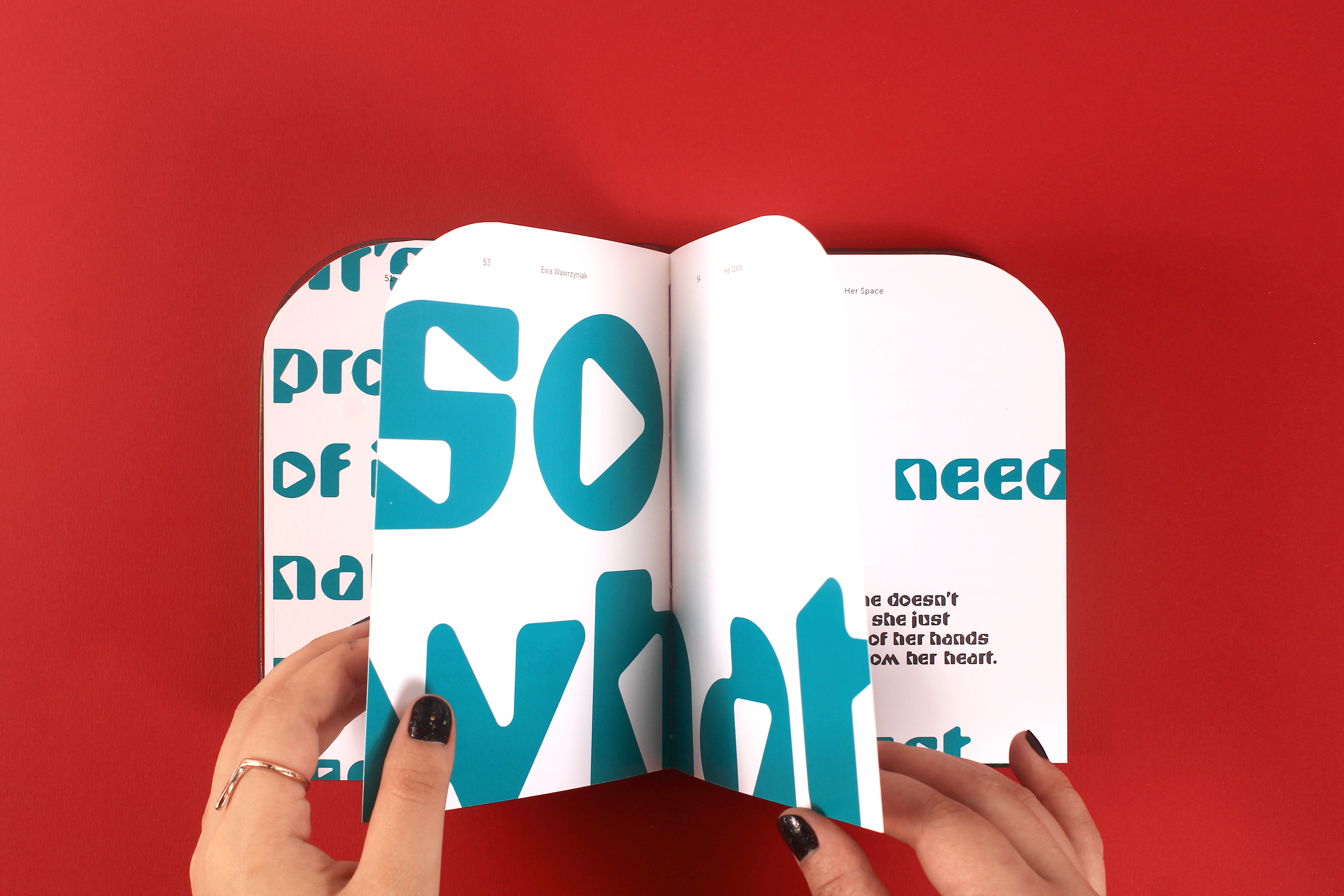 Unveiling subconscious cues of her origin affects her work.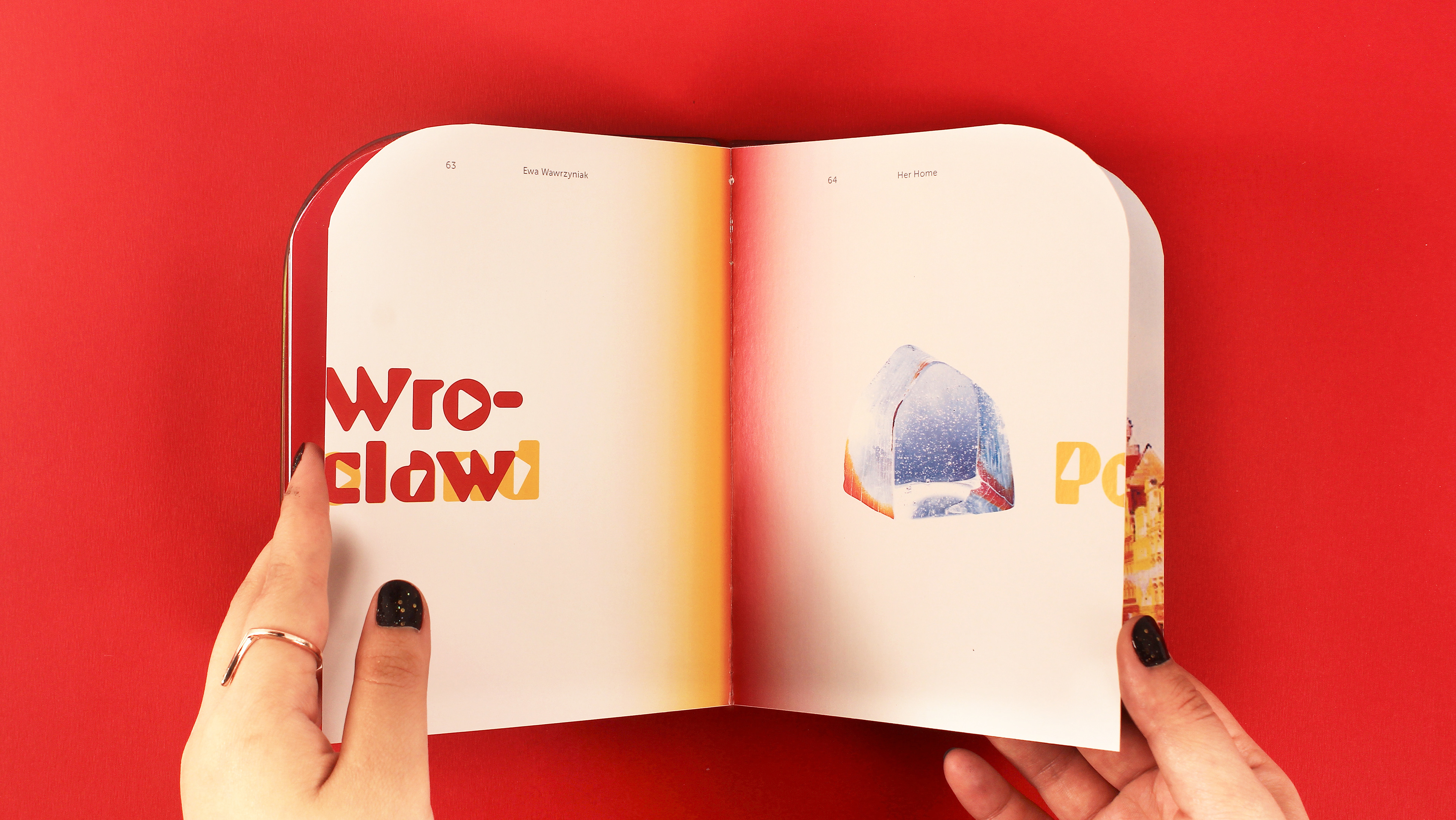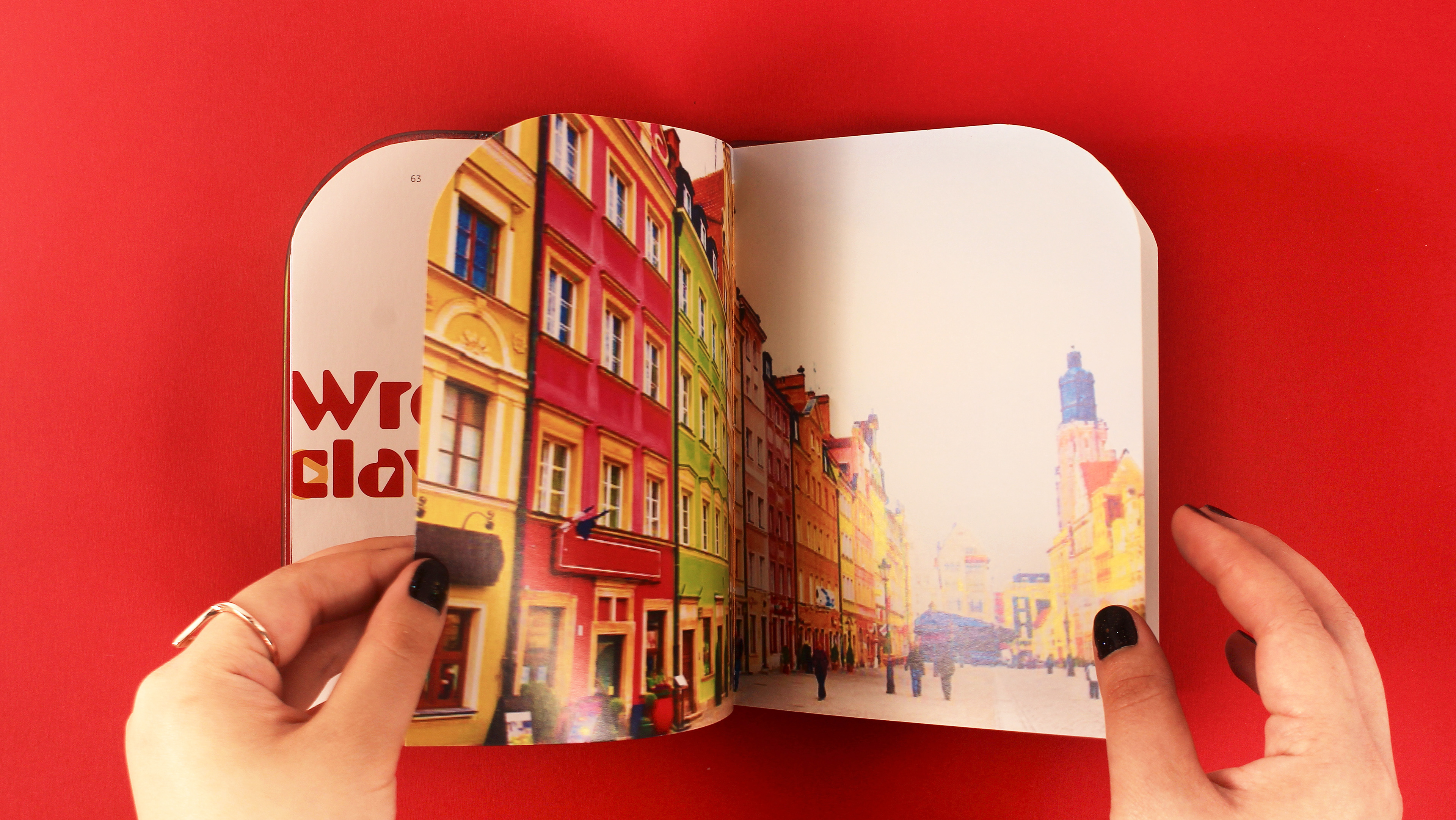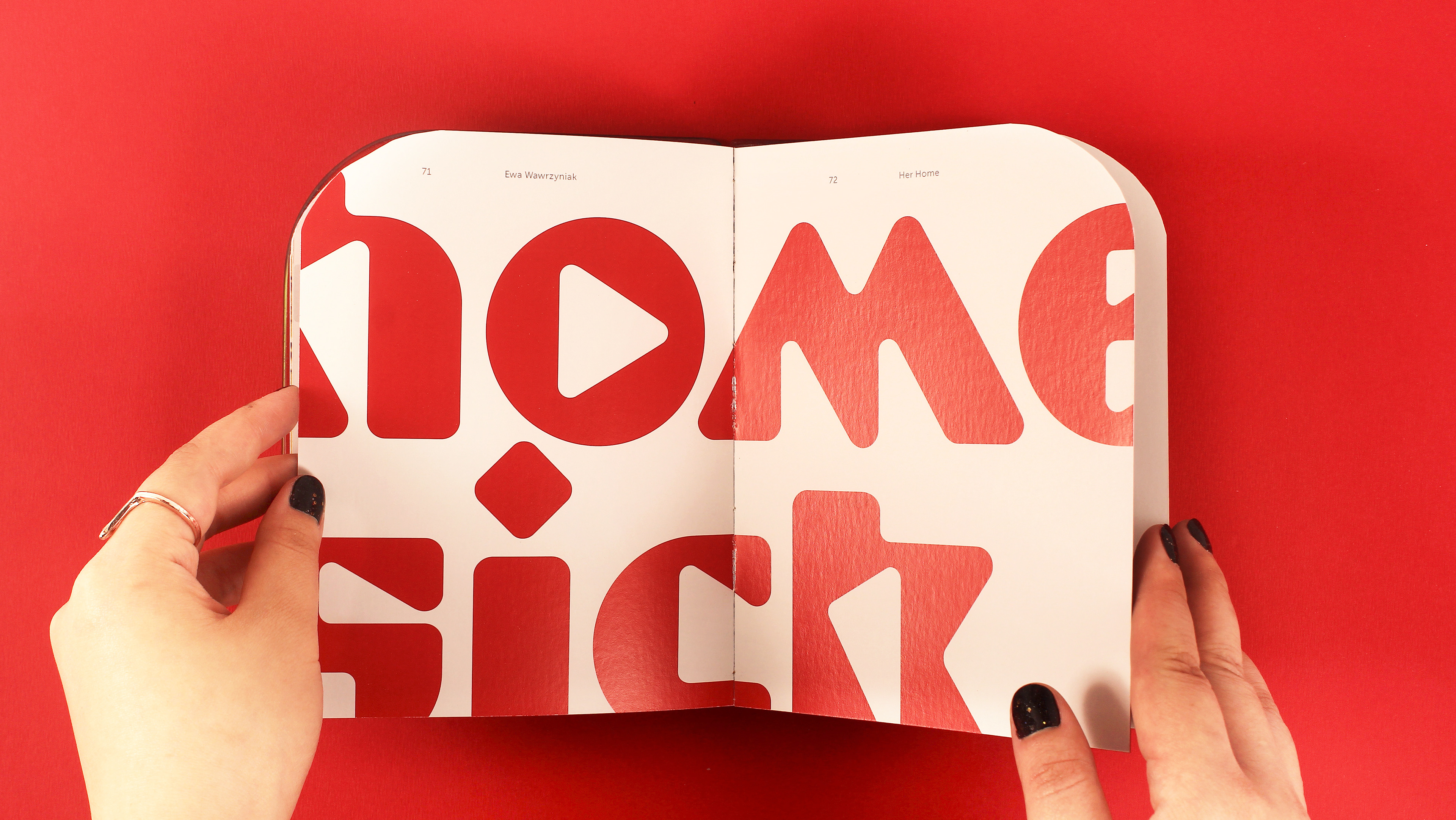 Inspired by the nature of the sand-casting process, the chapter of the  book has to be turned around in order to continue reading (glass is cast upside down). At the end of the page, the book must be turned back upright referencing she is unloading her pieces from the sand.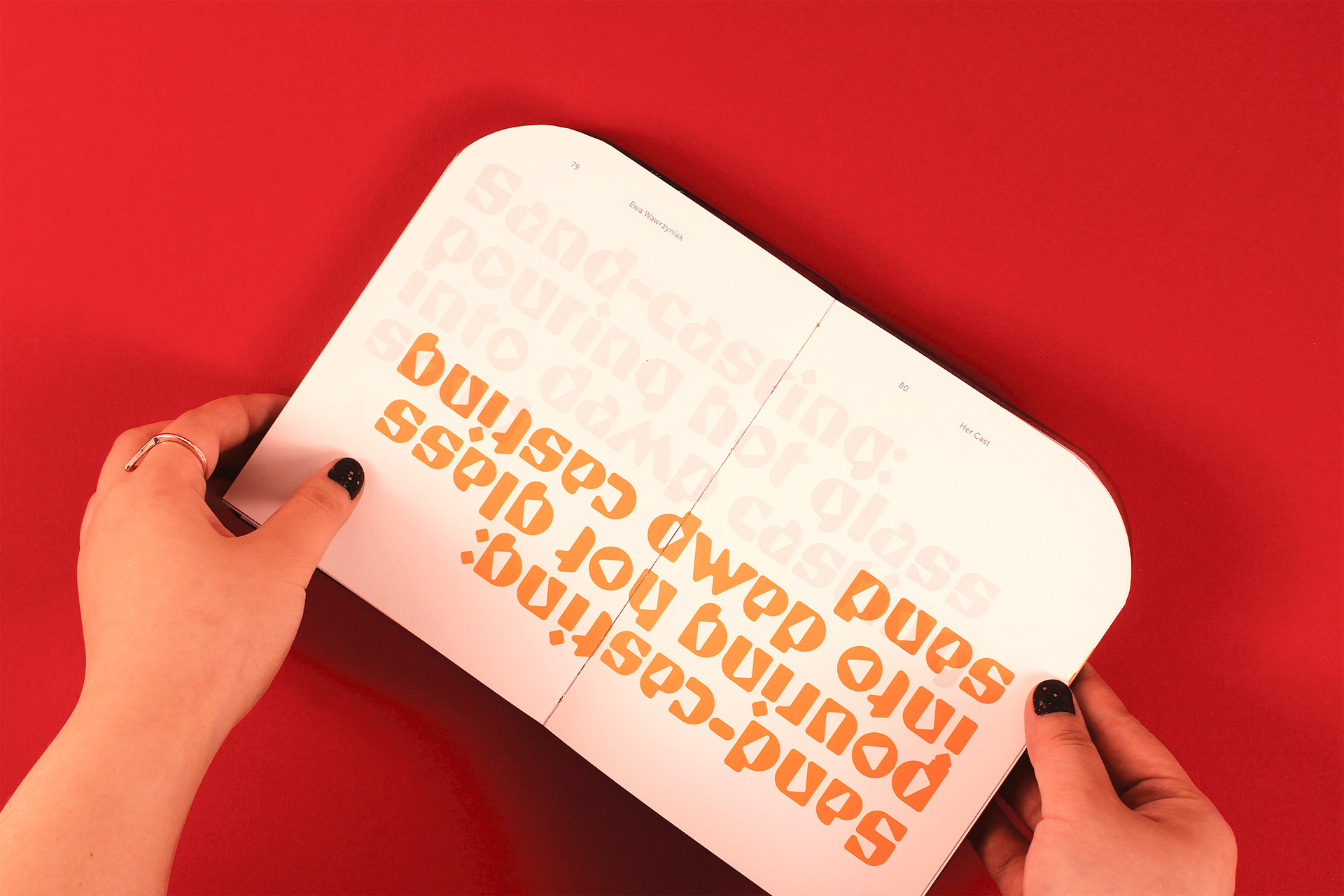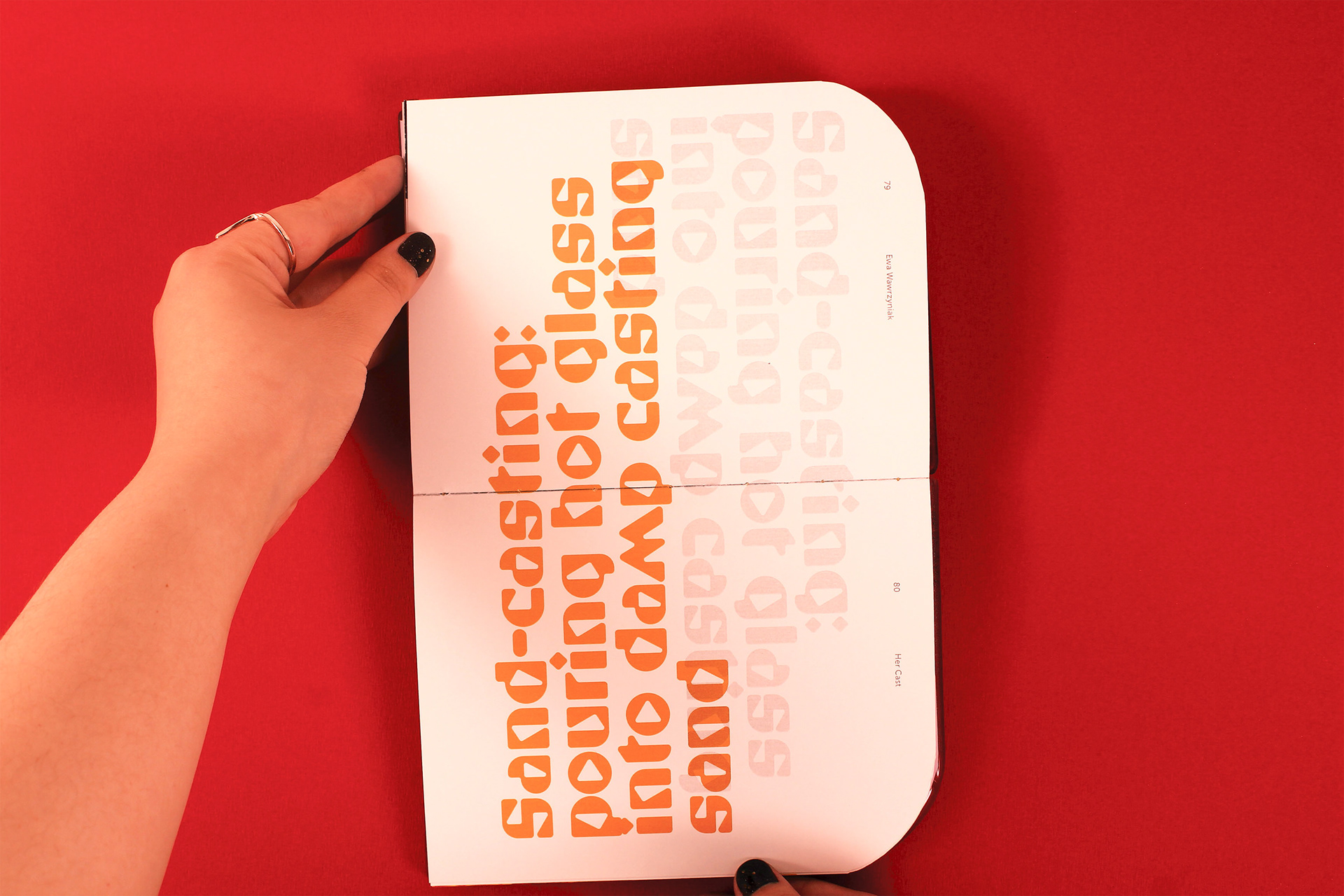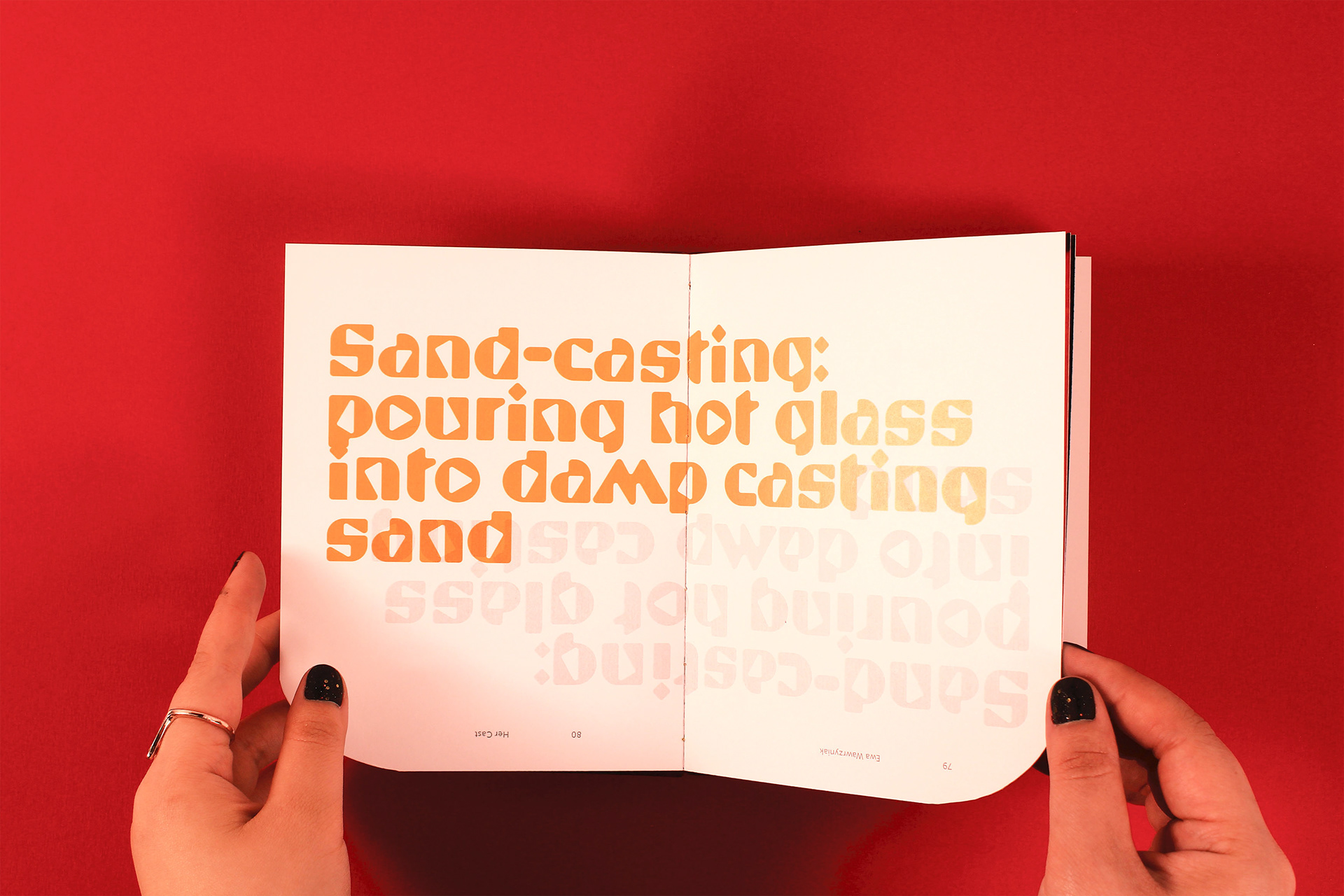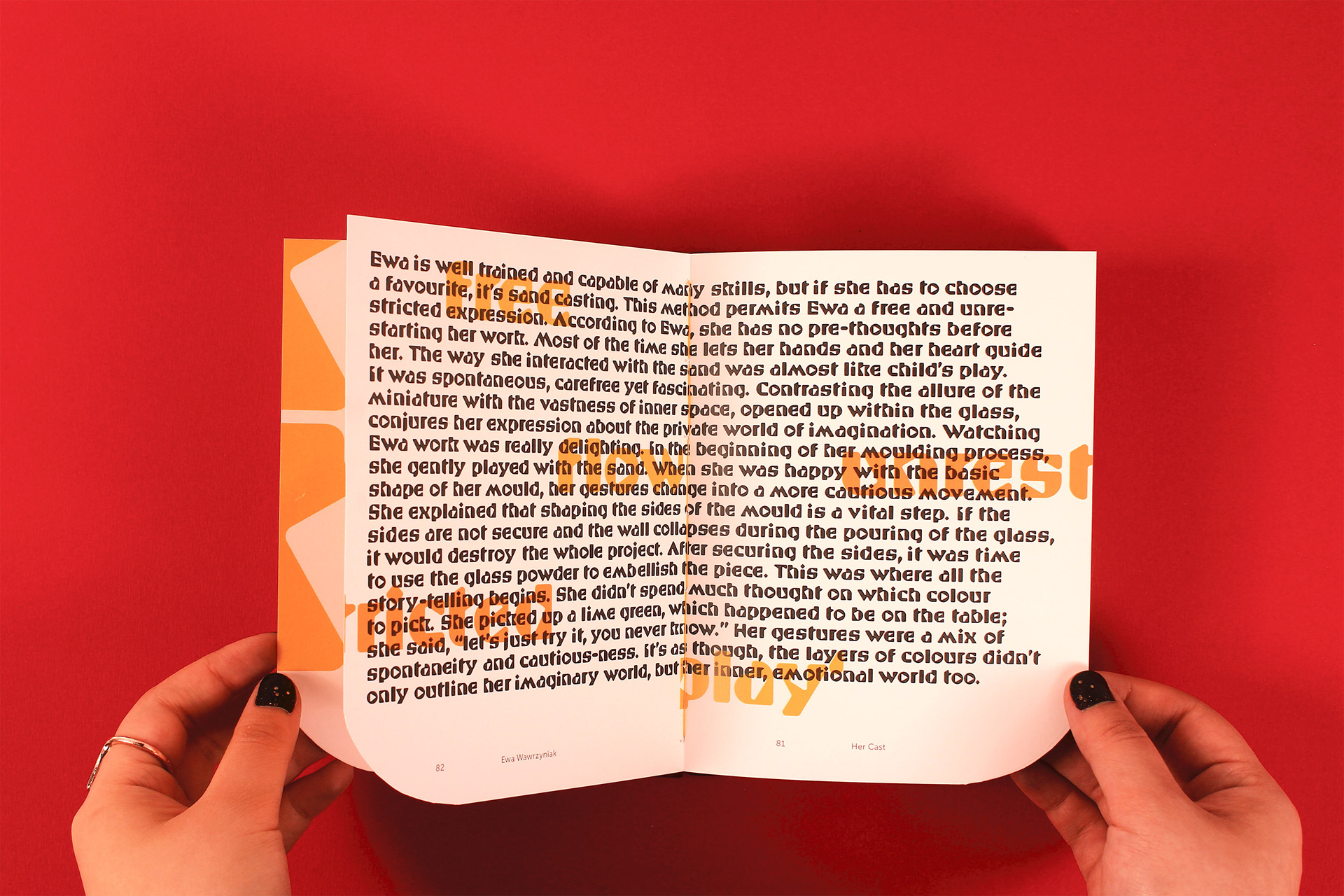 Shuriken Boy by Joachim Müller-Lancé (1996-2002), published by Adobe. They are then slightly modified and treated in various ways, dominating the design.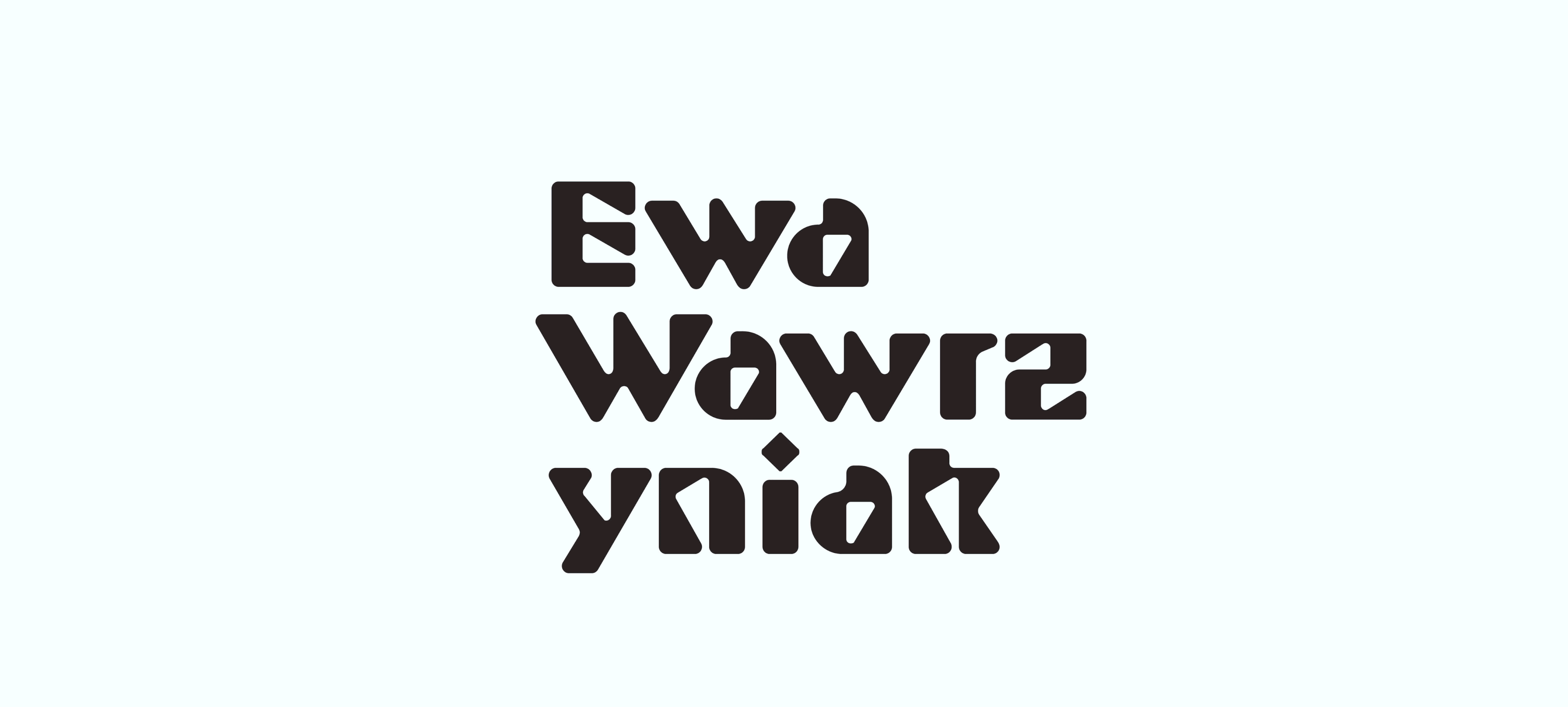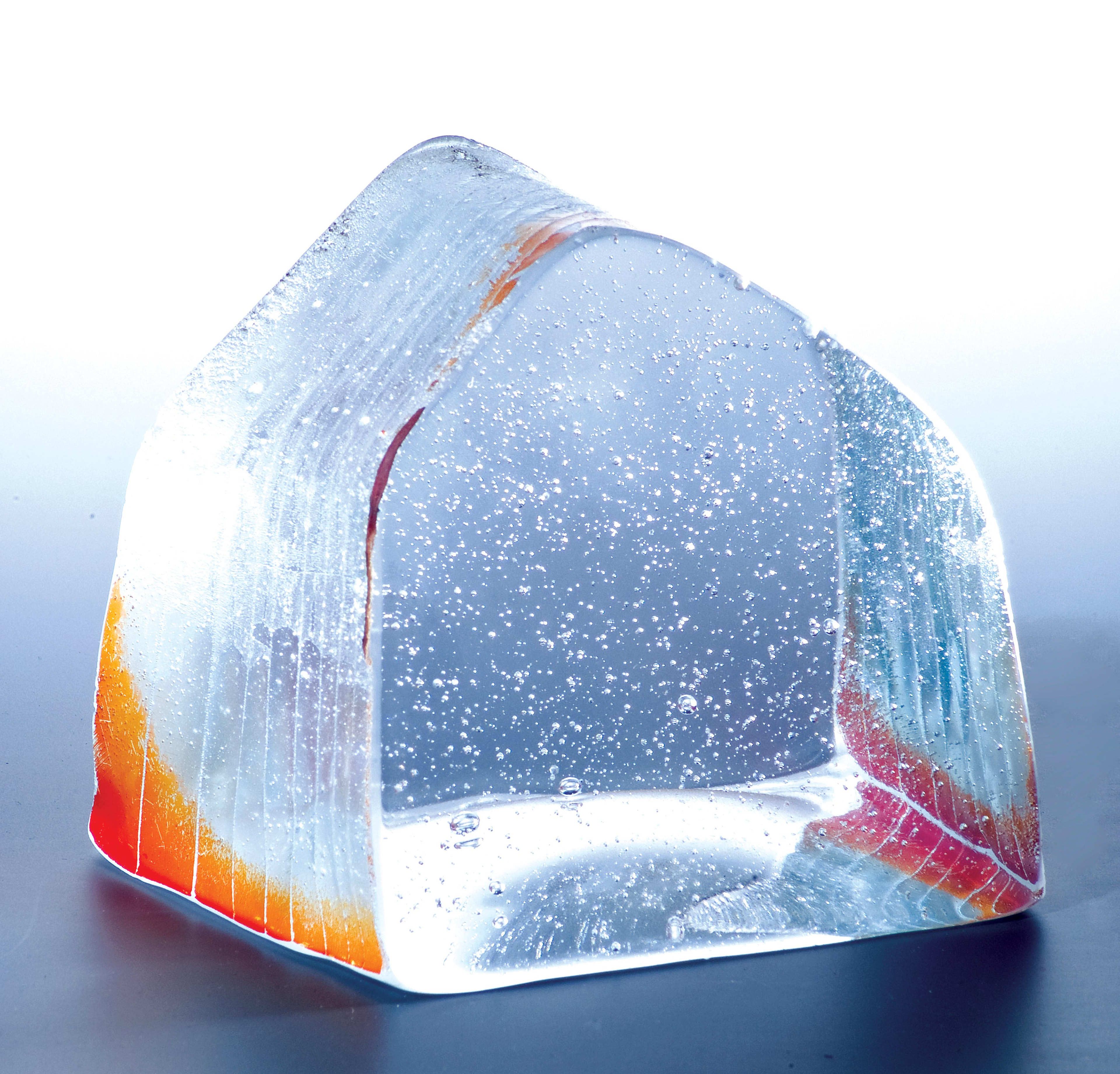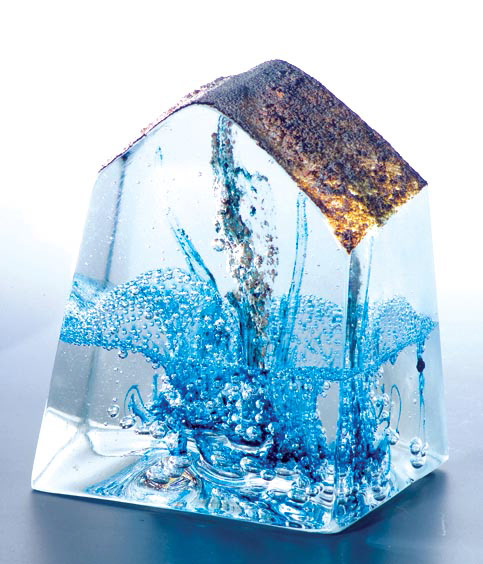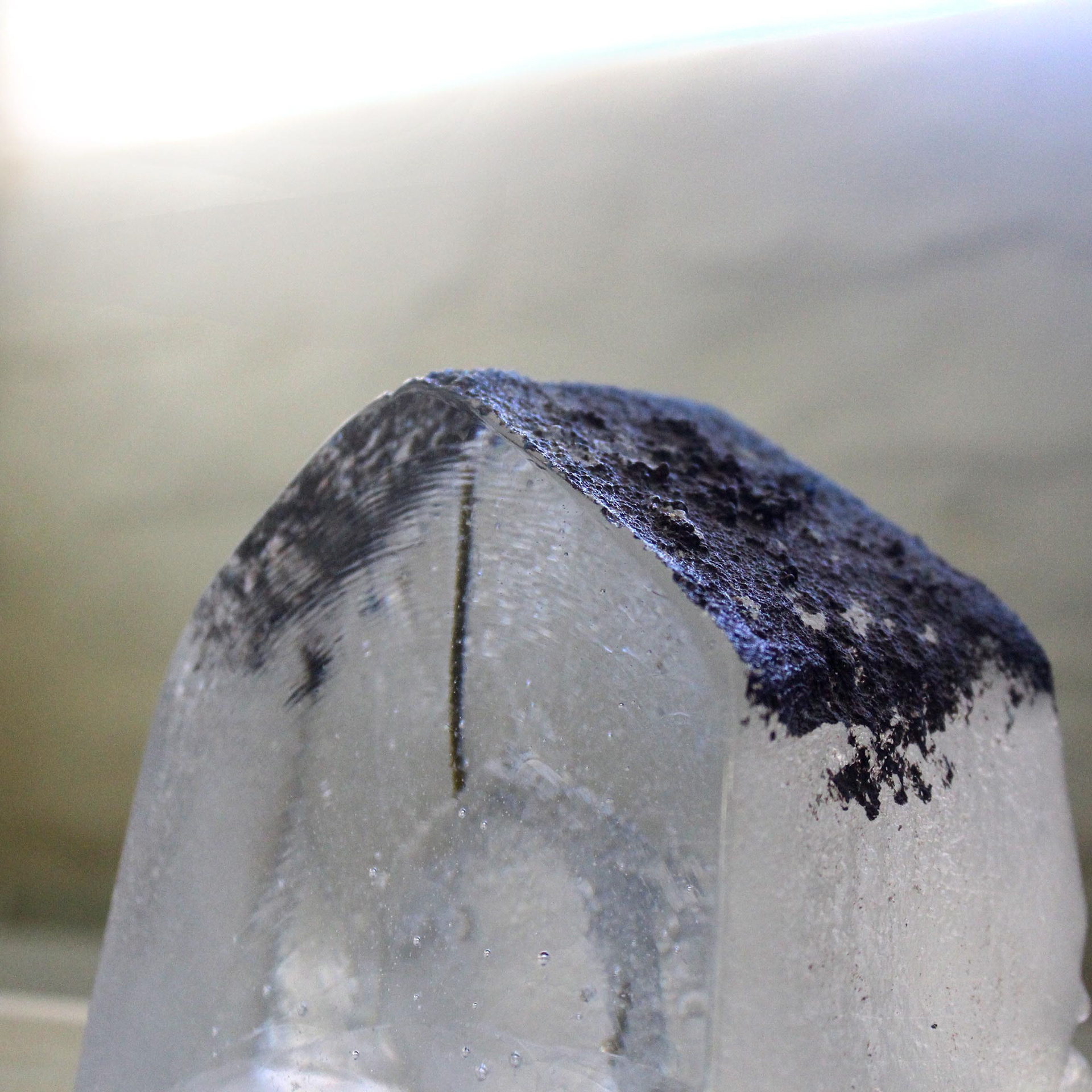 The structure of the typography and the entire publication is designed to reflect the nature of her work in relation to size, texture and weight. The rounded corner of the publication is inspired by her interest in arcs, and her work where the natural characteristic of hot glass is difficult to shape a sharp corner in sand-cast. There is only one side of the edge of the publication that finished with the curve – not only to add a touch of character but it also symbolises the form of a roof when it is laid at. 

Kettle stitch binding for inside pages and screw binding for glass cover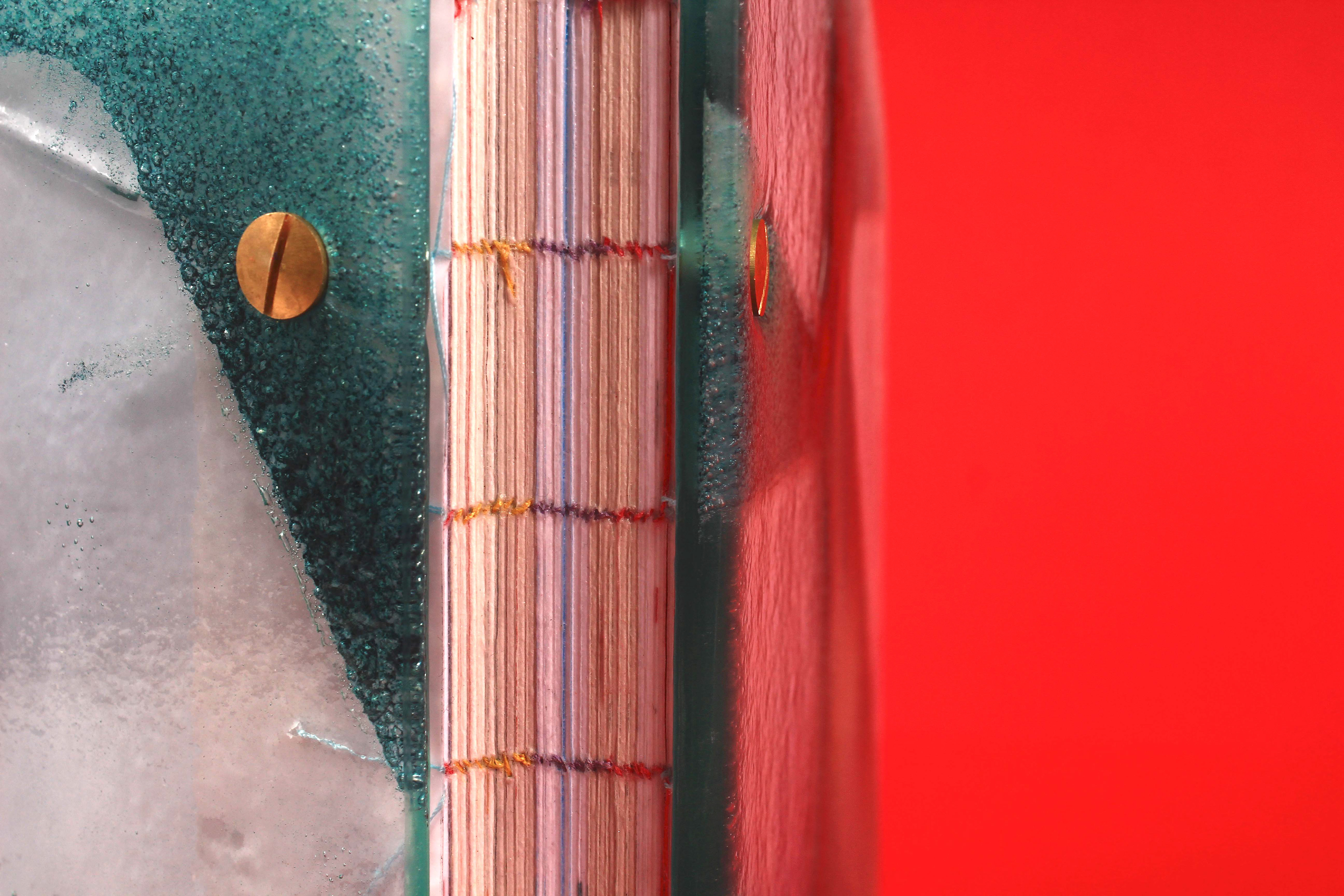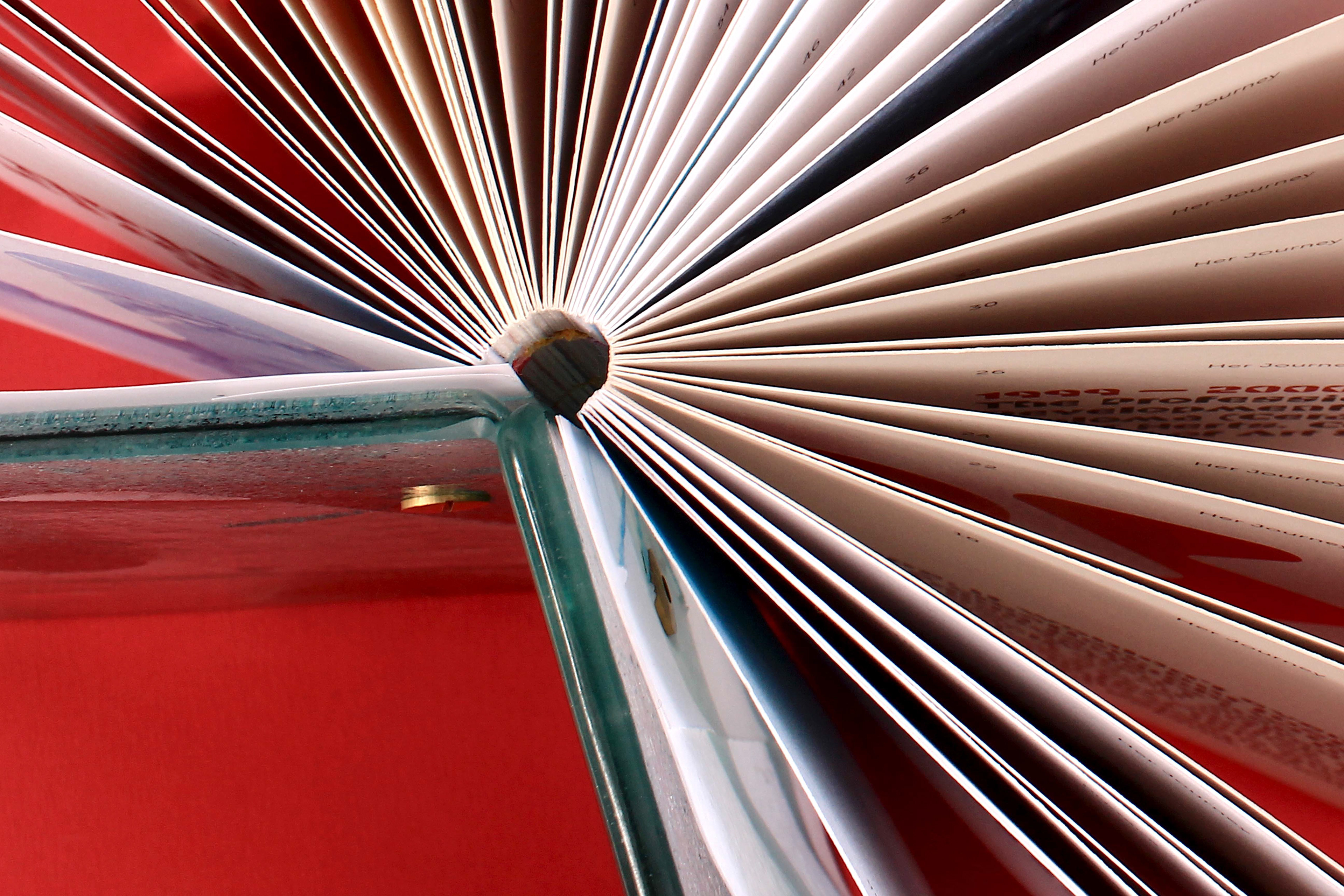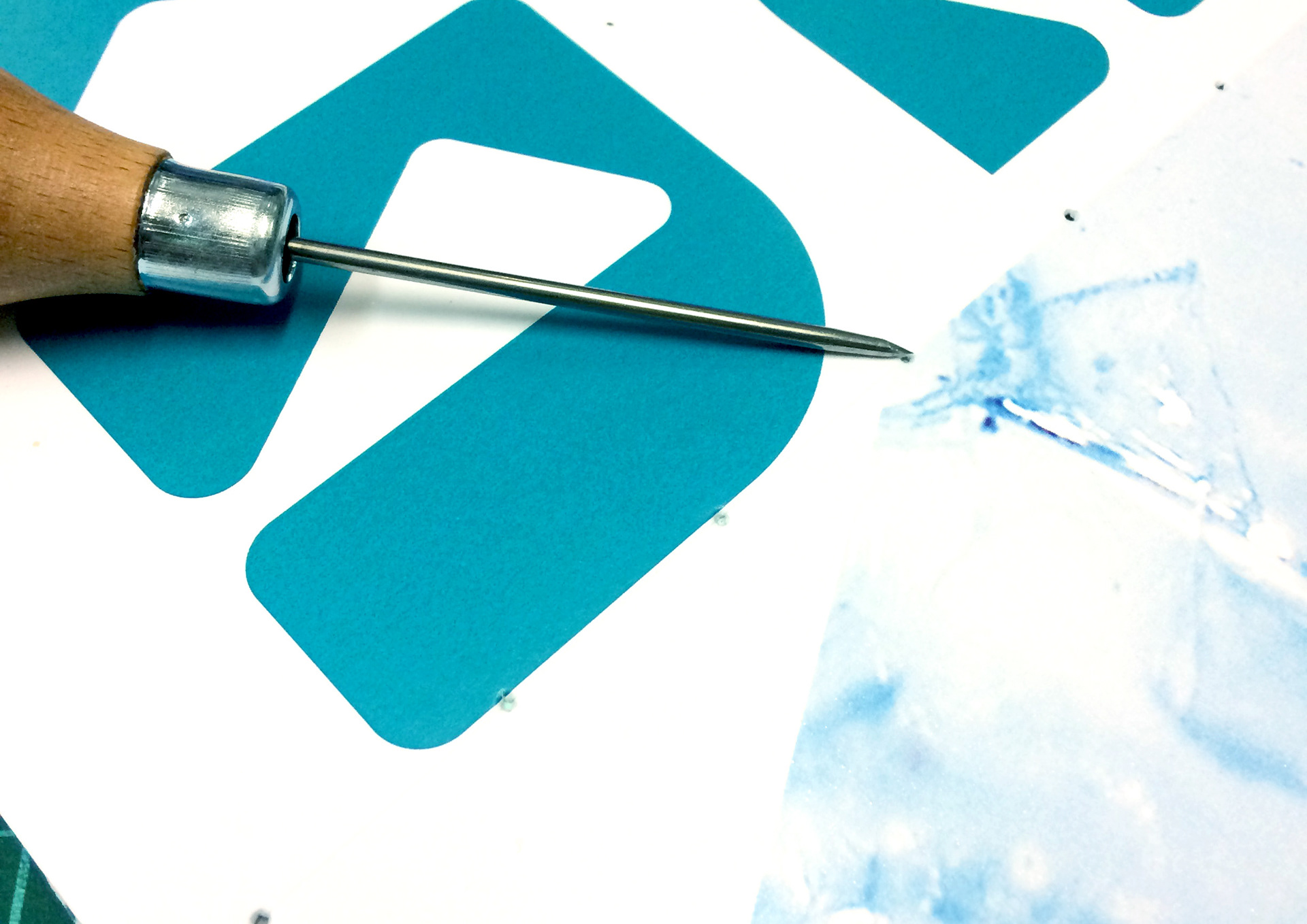 Paper materials are considered in dividing chapters. Her Space and Her Home are in a darker shades of cream colour while Her Space and Her Cast are in white and light shimmer white suggest the change of events during her journey.