Crouching Tiger Hidden Dragon
Inspired by an old Chinese phrase Crouching Tiger, Hidden Dragon 臥虎藏龍 —
meaning the undiscovered and hidden talent.
A tiger's crouching position before the hunt begins 

According to legend, it is believed that dragon possessed a crystal ball that is so powerful it can change the weather and have the power to bring back life.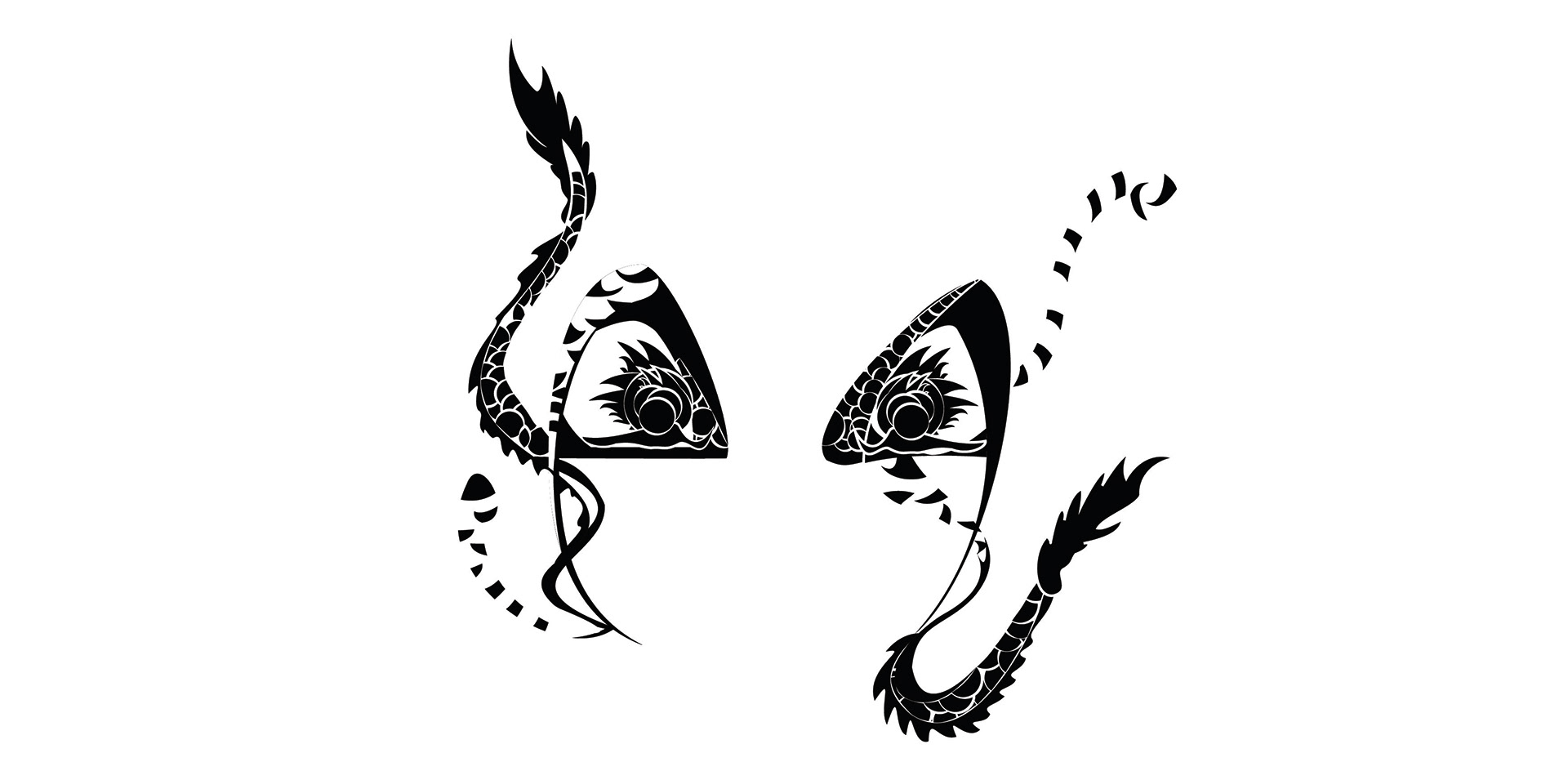 Tails to be the main graphic element as to emphasis the significance of 'hidden'.